Shukhrat Ganiyev: It is high time to collaborate with the mass media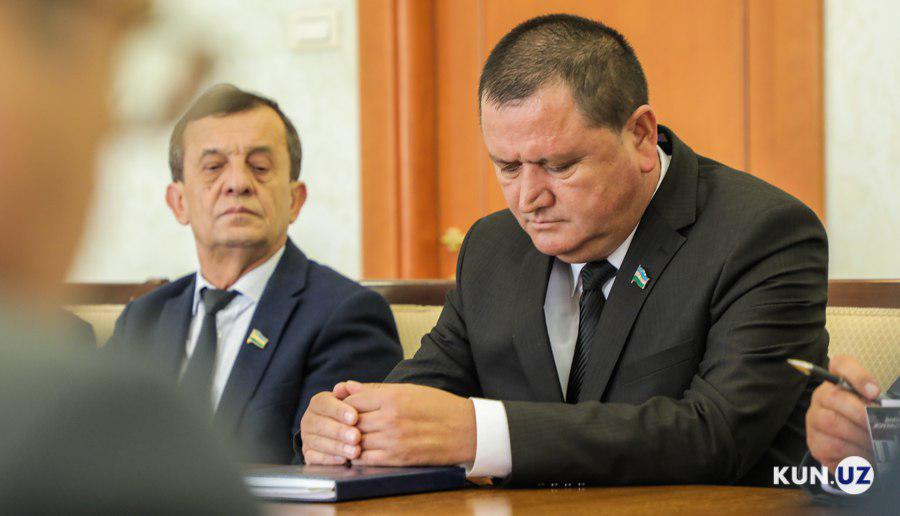 On December 16, the khokim of Fergana region Shukhrat Ganiyev met with local journalists and bloggers.
According to UzA news agency, during the event, the head of Fergana expressed his opinion about the media.
"The mass media play a huge role in the state development. Therefore, I respect journalists very much. The sphere requires complete objectivity and accuracy. Journalists, who follow these principles, will never disseminate speculation and rumors. You should always be impartial. It is high time to collaborate with the media," Shukhrat Ganiyev said.
It should be recalled that the other day, an audio recording was disseminated on the network, in which the khokim of Fergana region Shukhrat Ganiyev criticized the state of affairs in the region. The head of Fergana asked a district khokim Ravshan Kurbanov when "officials would recite a memorial prayer to the blogger, who wrote about the protests". Ravshan Kurbanov noted that appropriate measures were taken against the blogger, but Shukhrat Ganiyev criticized him and asked "to bring the matter to a memorial prayer".
In late September, another audio recording went viral on social networks, in which Shukhrat Ganiyev announced a campaign against headscarves and beards. He opposed wearing of headscarves and hijabs, as well as the sale of "Muslim" clothing in the markets. In addition, the regional khokim threatened in reprisal for religious robes, treated his subordinates in an extremely rude manner and insulted them.
After that, a meeting of the commission on regulation and ethics was held in the Senate, at which the case of the khokim of Fergana was considered. During the Senate meeting, the regional khokim pleaded guilty. As a result, he received a three-month probationary period and a strict warning.