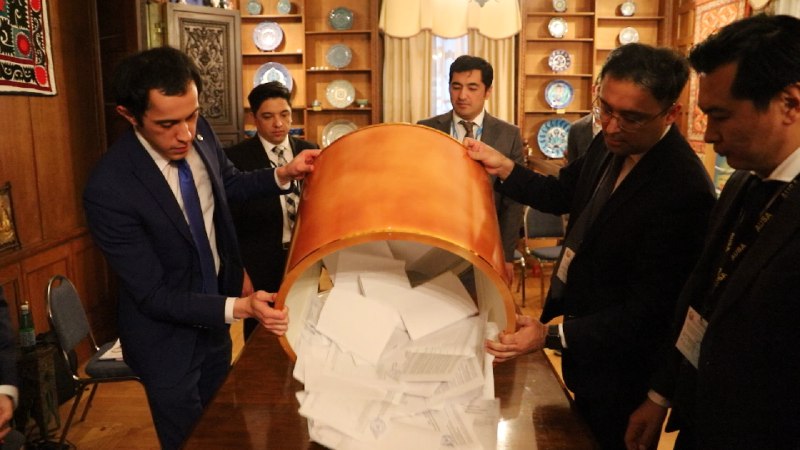 On December 22, 2019 at 20.00 (06:00 a.m. December 23, Tashkent time) the voting at the elections to the Legislative Chamber of Oliy Majlis at polling stations No. 12 in the Embassy of Uzbekistan in Washington and No. 33 in the Consulate General in New York, ended.
These polling stations were the last to close and actually completed the voting process in the country.
Compatriots came from different parts of the United States to exercise their constitutional right. In particular, despite the long distances of thousands of kilometers, voters from such states as Maryland, Virginia, Pennsylvania, North Carolina, New York, Massachusetts, Tennessee and Texas, specially arrived at the Embassy of Uzbekistan to vote.
According to observers, the elections were conducted transparently, in accordance with the Election Code of Uzbekistan and international standards. There were no violations during the voting.