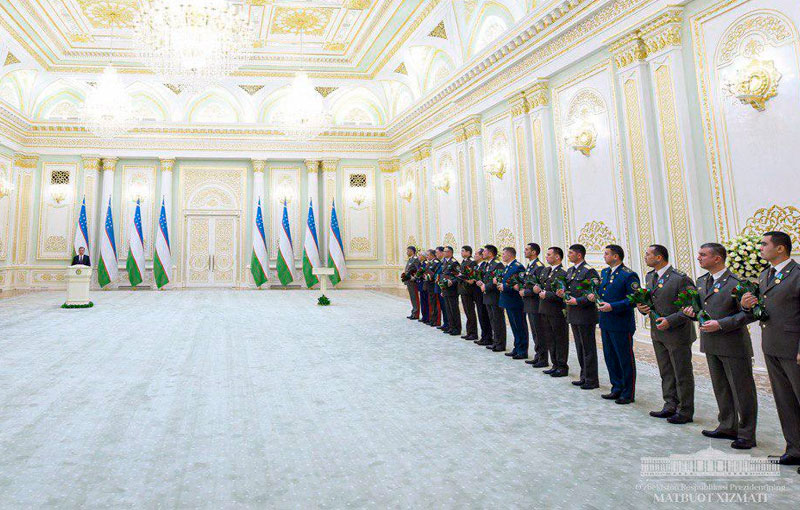 By a decree of President Shavkat Mirziyoyev, a group of military and law enforcement officials was awarded.
In particular, five personnel were awarded the order "Shon-sharaf" of the II degree, another 7 employees - the order "Dustlik", 7 people - the order "Mardlik", 21 people - the medal "Jasorat", 36 people - the medal "Sodiq xizmatlari uchun" and 35 people - the medal "Shuxrat".
The awards were presented "for great achievements in enhancing the country's defense power and military-technical potential, ensuring state security and the inviolability of the State border, forming a professional national army, enhancing the prestige of military service, and effective activities to strengthen peace, tranquility and public order".