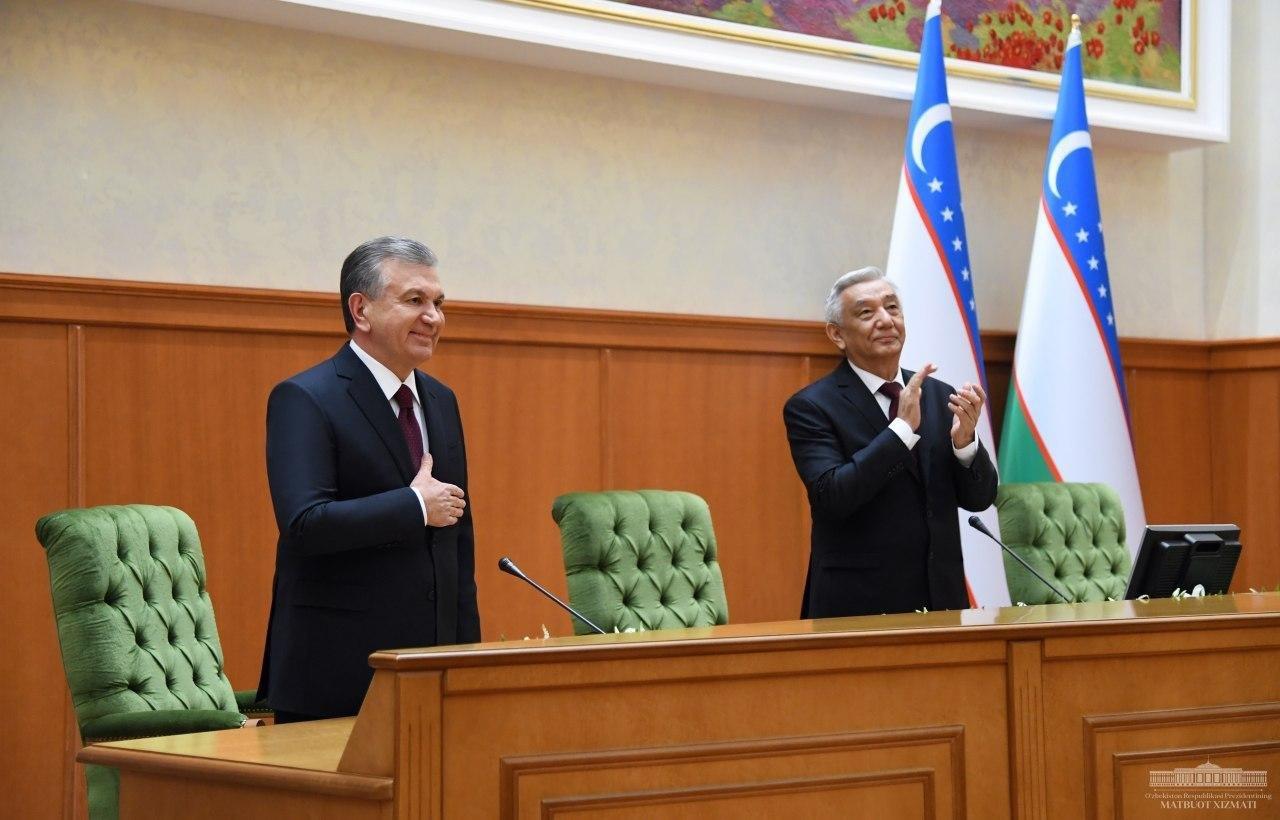 On January 20, 2020, the first session of the Senate of Oliy Majlis started its work in Tashkent.
The event is being attended by President of Uzbekistan Shavkat Mirziyoyev.
Also, heads of government and management bodies, representatives of local and foreign media are attending the event.
In accordance with the Election Code of Uzbekistan, the CEC Chairman Mirzo-Ulugbek Abdusalomov opened the meeting.
The agenda of the first session of the upper house of parliament was approved by senators. According to it, senators will consider the CEC information on the results of the formation of the Senate of Oliy Majlis.
In the course of the meeting, the Senate Chairperson and the Senate Deputy Chairperson shall be elected.
The agenda also includes the establishment of committees and commissions of the Senate of Oliy Majlis, the election of their chairpersons, deputies and members.
Reportedly, the issue of resignation of the Cabinet of Ministers will also be considered.