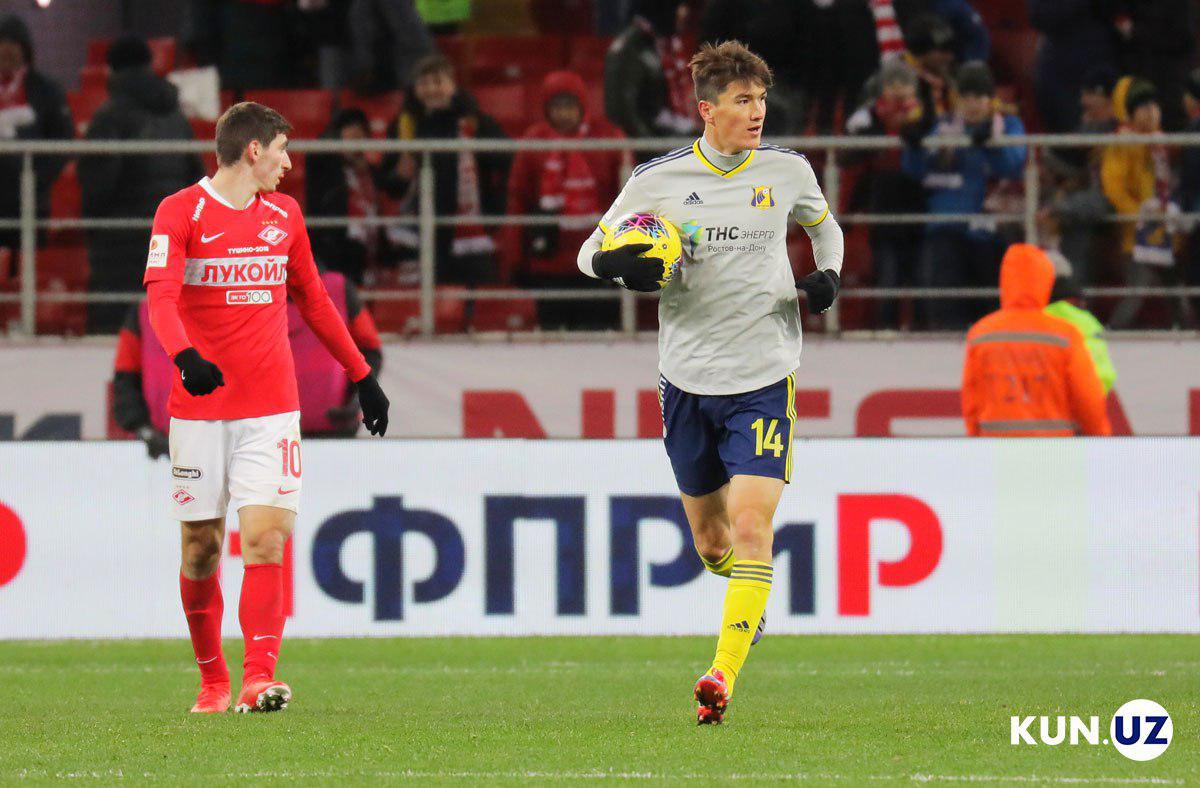 The Russian football club Rostov announced the extension of contract with the forward of the Uzbekistan national team Eldor Shomurodov. Similar contracts were signed with Matthias Norman and Danil Glebov.
Reportedly, players re-entered into long-term five-year contracts.
This season, 24-year-old Shomurodov appeared in 21 matches for Rostov, scored 10 goals and performed 6 assists.
Norman, 23, a Norwegian midfielder, scored 1 goal and provided 3 assists in 17 games this season.
Also, this season 20-year-old Glebov played in 13 matches, not being noted for productive actions.