Passenger bus with 53 citizens of Uzbekistan stuck in snow near Nur-Sultan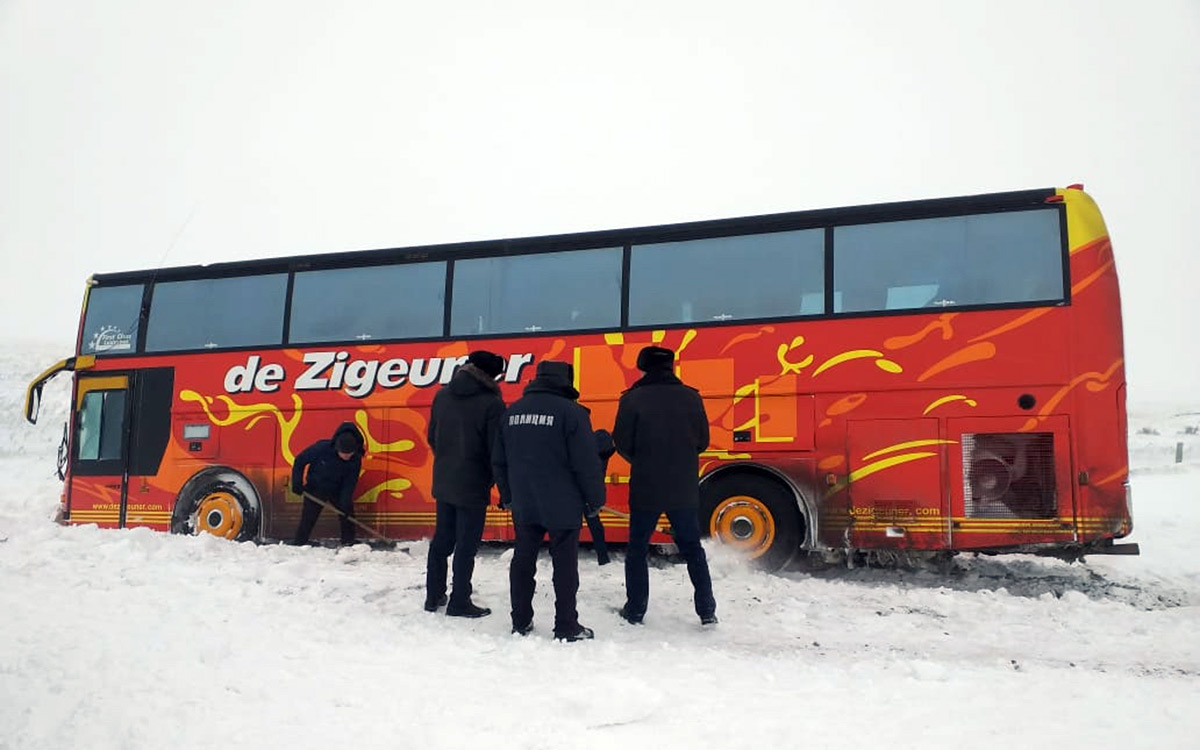 A bus with 53 Uzbek citizens, who were traveling to Russia, got stuck in the snow near Nur-Sultan, KazTAG reports.
"On the northern bypass road, a passenger bus stuck in a snowdrift in the city of Petropavlovsk. 53 passengers -- citizens of the Republic of Uzbekistan -- were heading to the Russian Federation. With the help of police patrol officers, the bus was rescued from the snow. Passengers were accommodated in a hotel," the press service of the Kazakh police department said.
As the police department specified, thanks to the measures taken over the past two days, 64 people were saved and evacuated.
"All night police officers worked to rescue vehicles that got stuck in the snow. At present, rescue operations are ongoing," the police department added.