Solar panels to be installed in 150,000 homes in Uzbekistan
Uzbekistan aims to build two solar stations with the help of international financial institutions.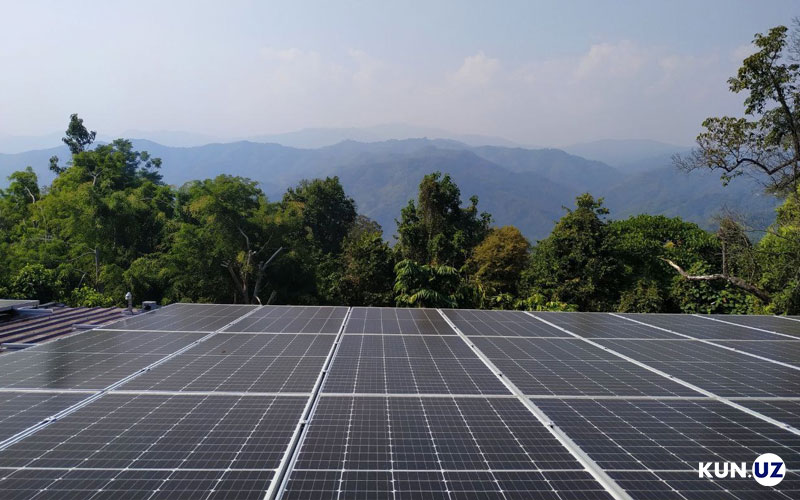 A draft plan for reforming the country's electricity sector has been submitted for consideration, the Ministry of Energy reports.
The program of measures was developed jointly with international financial institutions, such as the World Bank, the International Finance Corporation (part of the World Bank) and the Asian Development Bank.
In particular, the last two institutes are actively searching for potential investors for the construction of two solar stations with a capacity of two gigawatts. They plan to build them on the territory of the republic until 2025.
Also in Uzbekistan, with the support of international partners, it is planned to hold a tender for the construction of a thermal power plant with a capacity of 1,250-1,500 megawatts. The winner will be announced in October 2020.
Uzbekistan is actively developing, with the assistance of the World Bank, a targeted program to install two-kilowatt solar panels in 150,000 private houses. Installation work is planned to be carried out in 2021-2023.
"In addition, 33 potential rural and remote regions of the republic were identified for the development of targeted programs for autonomous energy supply (electric, thermal and biogas) in the spring and autumn," the ministry notes.
The Ministry of Energy also noted the prospects of cooperation with the WB in such priority areas as the introduction of corporate governance, the commercialization of enterprises, and the implementation of tariff reforms in the energy sector.
WB Regional Director for Infrastructure in Europe and Central Asia Lucio Monari stated that the country's experience in the field of reforming the electric power industry is of great interest to the World Bank.