"I plan to discuss China's repression of Uighur Muslims in my private meetings here" – Michael Pompeo
Today, February 3, Foreign Minister of Uzbekistan Abdulaziz Kamilov and US Secretary of State Michael Pompeo met in Tashkent to discuss the current state of bilateral relations and prospects for their further development. Following the talks, they attended a press availability.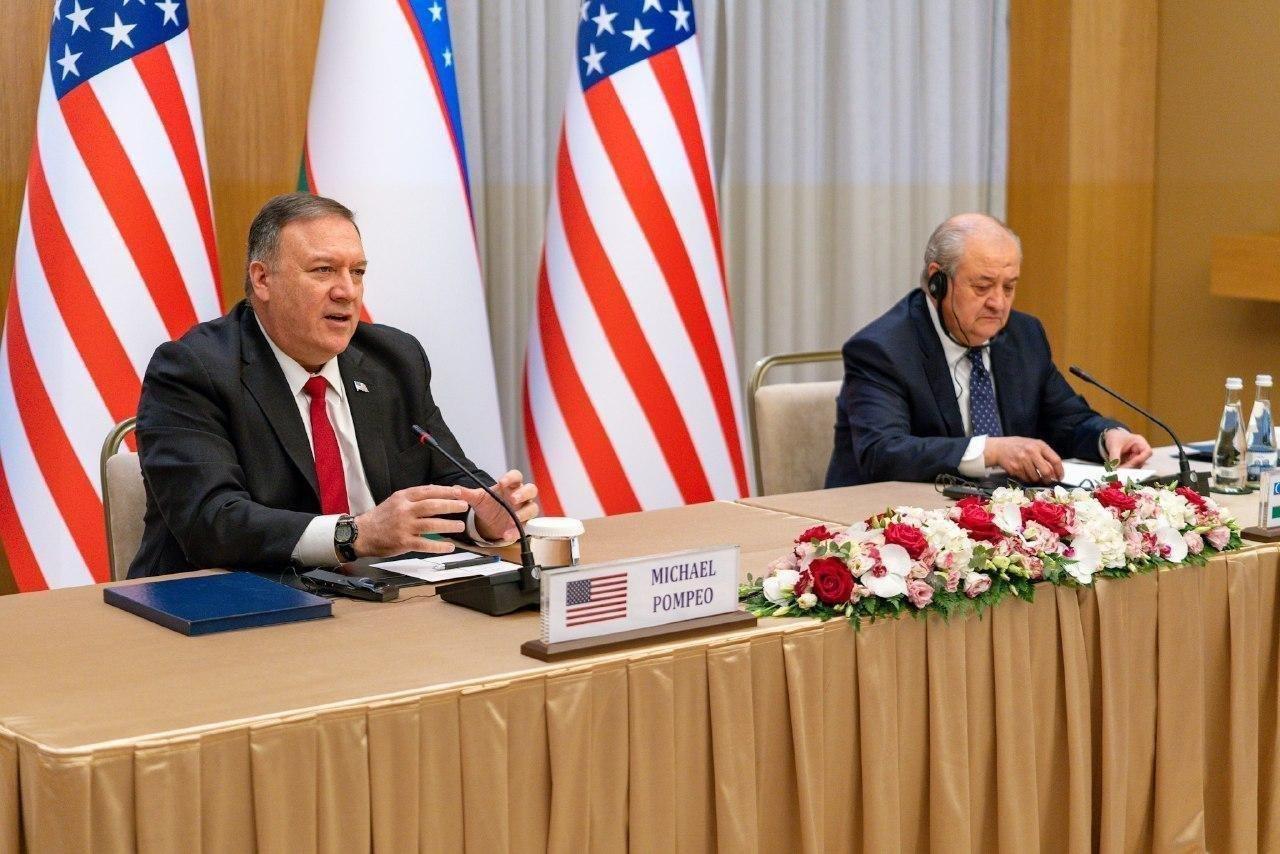 During the event, Michael Pompeo said that the new Central Asia Strategy of the US reinforces their commitment to a sovereign, stable, and prosperous Central Asia "that is free to pursue its interests on its own terms with partners of its choosing."
"This C5+1 meeting is our second such meeting in just over six months. This grouping is proving to be an increasingly effective way for Central Asian countries to coordinate to fight terrorism and grow regional economic and energy ties among other issues. Much of our progress has come thanks to President Mirziyoyev's good neighbor policy.
And as I did in Kazakhstan yesterday, in my private meetings today I plan to discuss the Chinese Communist Party's repression of Uighur Muslims, Kazakhs, and members of other minority groups in Xinjiang," the US Department of State quoted Pompeo as saying.
It should be noted that Michael Pompeo is scheduled to meet President Shavkat Mirziyoyev today, February 3.