First three-level interchange construction in Tashkent to be commissioned soon
Currently, construction of a new transport interchange in Tashkent is ongoing, which will connect one of the largest crossroads of the city – Akhangaran and Parkent streets, as well as Makhtumkuli and Vostochny Airport.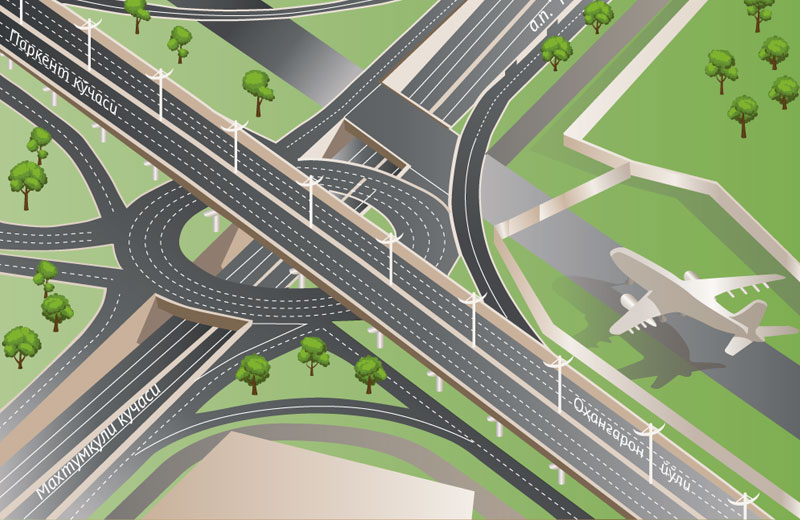 According to the press service of Uzbekistan Railways, the construction of this project began in May 2018 and it is the first of its kind in Uzbekistan.
The project was developed by specialists of Boshtransloyiha JSC and Ko'prikqurilishloyiha UE. In accordance with the project, at the first level of interchange, a tunnel was laid with a length of more than 500 meters and a width of 26.7 meters for the passage from Parkent Street to Akhangaran highway.
According to world standards, the height of the tunnel will be 5.5 meters, three-lane traffic will be provided in both directions. At the second stage, a bypass overpass with a diameter of 329.2 meters is built over the tunnel.
The third level of interchange – an overpass – will connect the Makhtumkuli Street and the road leading to the Vostochny Airport, with a length of 593 meters and a width of 26 meters. This part of the facility will create amenities for cars moving towards Parkent, Yukorichirchik, Bostanlik districts of Tashkent region. In particular, a modern highway will appear leading to the regions. No traffic lights are installed on the bridge, uninterrupted traffic will be ensured.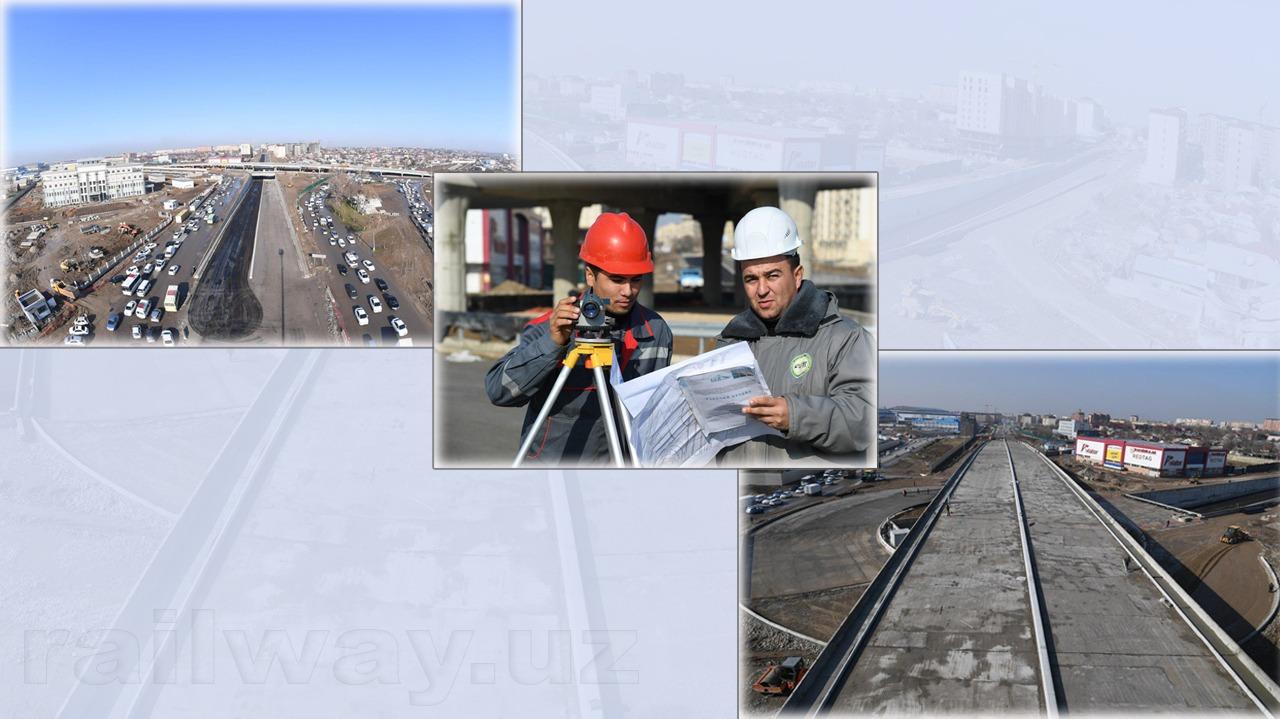 To date, the project has been completed by more than 90%. Concrete laying works were completed at three levels, pedestrian paths were built, curbs were installed on both sides of the underground and trestle directions. It also connects to the power supply network to install lighting equipment.
With the commissioning of a new roundabout, the throughput of this section will be up to 21,000 cars per hour.
Currently, more than 100 employees and about 50 units of modern construction equipment are involved in the construction. The production of the necessary reinforced concrete building materials is made at the production sites of Trust Ko'prikqurilish UP. According to experts, the final construction work will be completed soon.