Shavkat Mirziyoyev pays tribute to Atatürk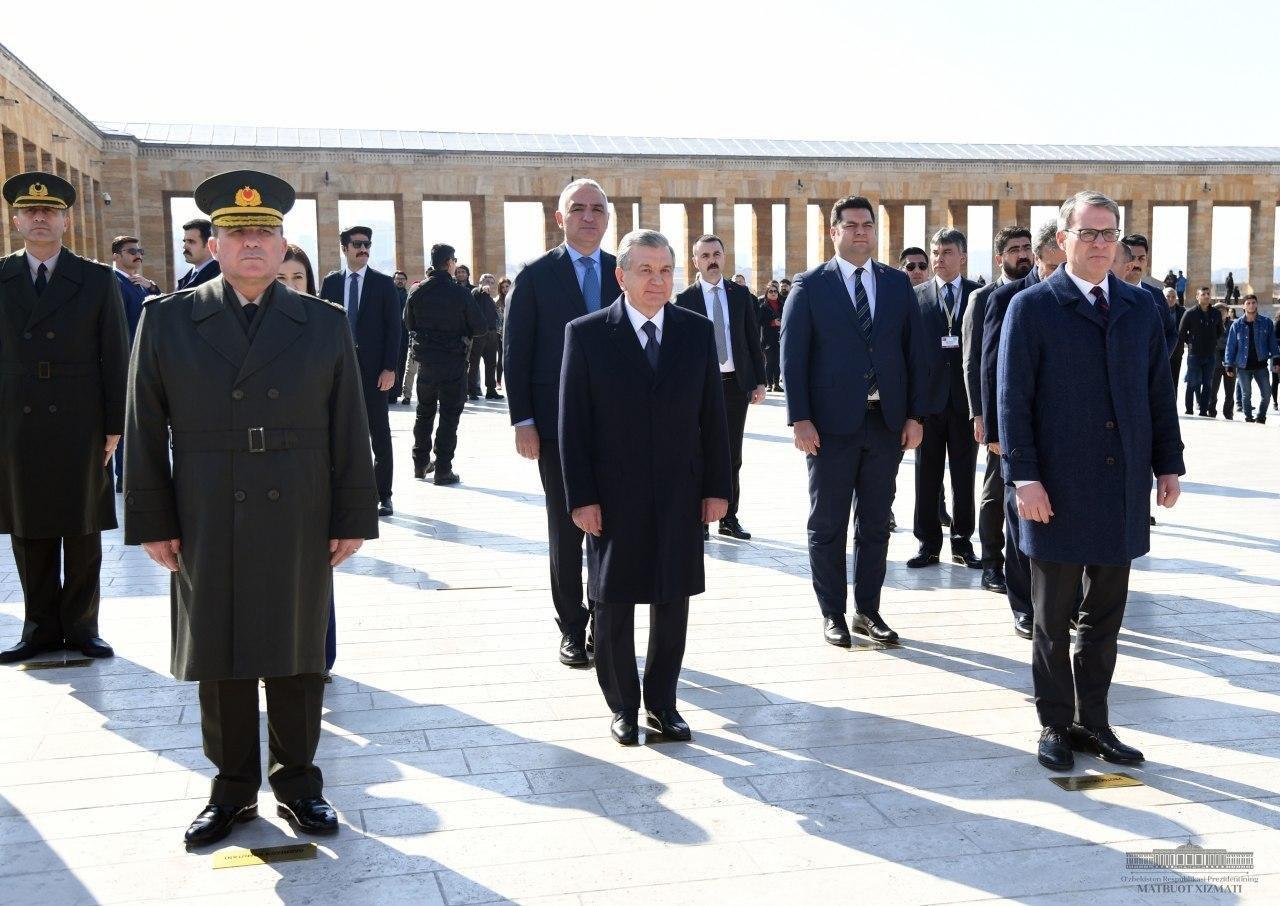 President Shavkat Mirziyoyev has visited the Anıtkabir memorial complex in Ankara and laid flowers at the tomb of Mustafa Kemal Atatürk, the presidential press service said.
Mustafa Kemal was an outstanding son of the Turkish people, a great statesman. Leader of the national liberation struggle, he declared the independence of the country in 1923, founding the Republic of Turkey and becoming its first President. His reforms in political, social and cultural life determined the future of the nation. In 1934, a parliamentary law granted him the surname Atatürk (Father of the Turks).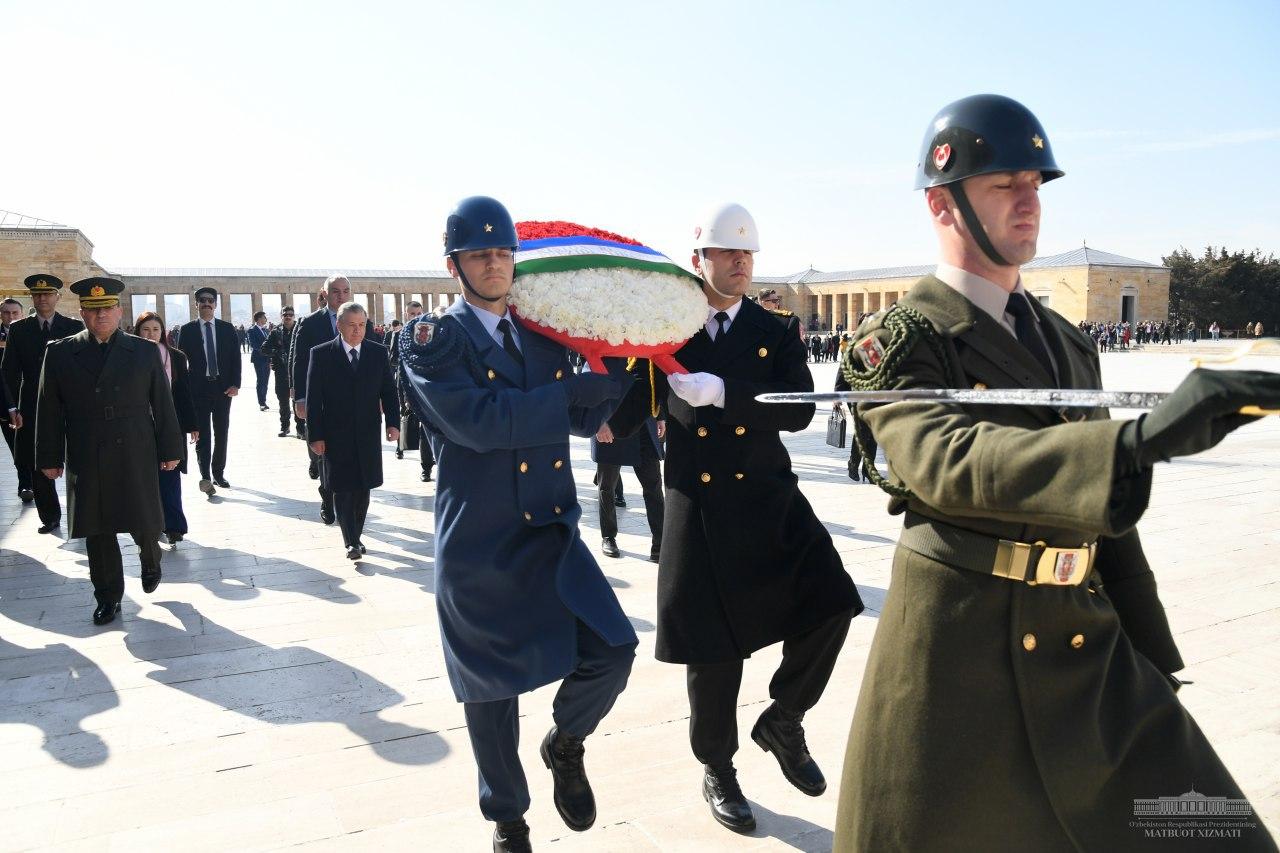 President Mirziyoyev has left a remark in the book of guests of honor at the shrine.