President instructs to implement several projects in the sphere of chemical industry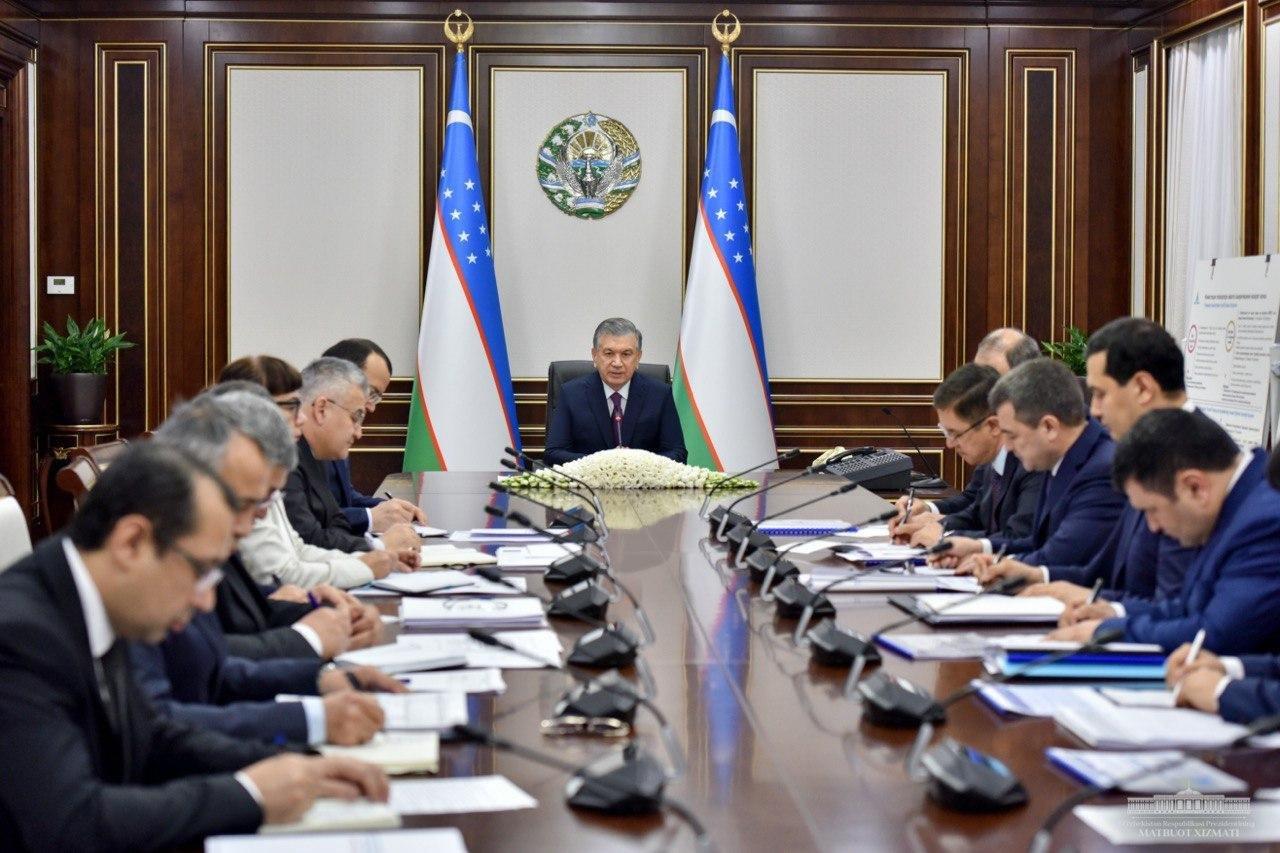 President of Uzbekistan, Shavkat Mirziyoyev, held a meeting on February 24 to discuss plans for reforming the chemical industry and the main tasks facing the sphere this year, the presidential press service reported.
The President set tasks to reform the field, improve the efficiency and potential of enterprises.
Relevant organizations were instructed to critically analyze the activities of each industry enterprise, improve the quality of products, and reduce their cost by cutting energy prices. The importance of introducing digital technologies, increasing the level of automation of harmful production was emphasized.
The meeting indicated the need for the development of new areas of the chemical industry, the wide involvement of foreign investors in this process.
Special attention was paid to the production of necessary raw materials for the textile industry, the construction materials industry, the automotive industry, and consumer goods, food and pharmaceuticals.
Meeting also set instructions on the launching of the Polyvinyl chloride complex of JSC "Navoiazot" and the planning its second stage.
Participants also mentioned issues of selling a state share in the company Ferganaazot, Kungrad soda and Dekhkanabad potash plants to the investors.
Another point emphasized was the necessity of expanding the production of law-tonnage chemical products, and organizing a small industrial zone on the basis of unused areas of JSC "Navoiazot".