President Mirziyoyev criticizes Ministry of Health for inefficient work
On February 25, President Shavkat Mirziyoyev held a meeting to discuss important tasks in the development of the healthcare system and improve the quality of medical services.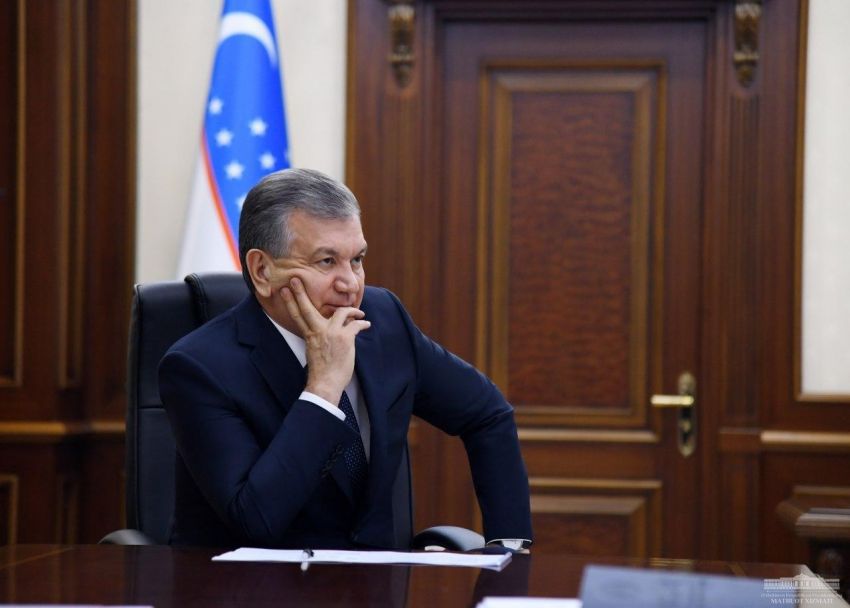 The meeting highlighted the need to improve the quality and coverage of specialized medical care. It was noted that in our country the ratio of doctors to population is 23 to 10,000. In addition, inadequate attention is paid to the training of medical personnel in the field. A vertical system between specialized centers and regional institutions has not been formed.
It was noted that the principle of social justice is not observed when issuing medical warrants; only state institutions participate in this process, which limits competition. In this regard, instructions were given for improving and ensuring the openness of the system for issuing orders.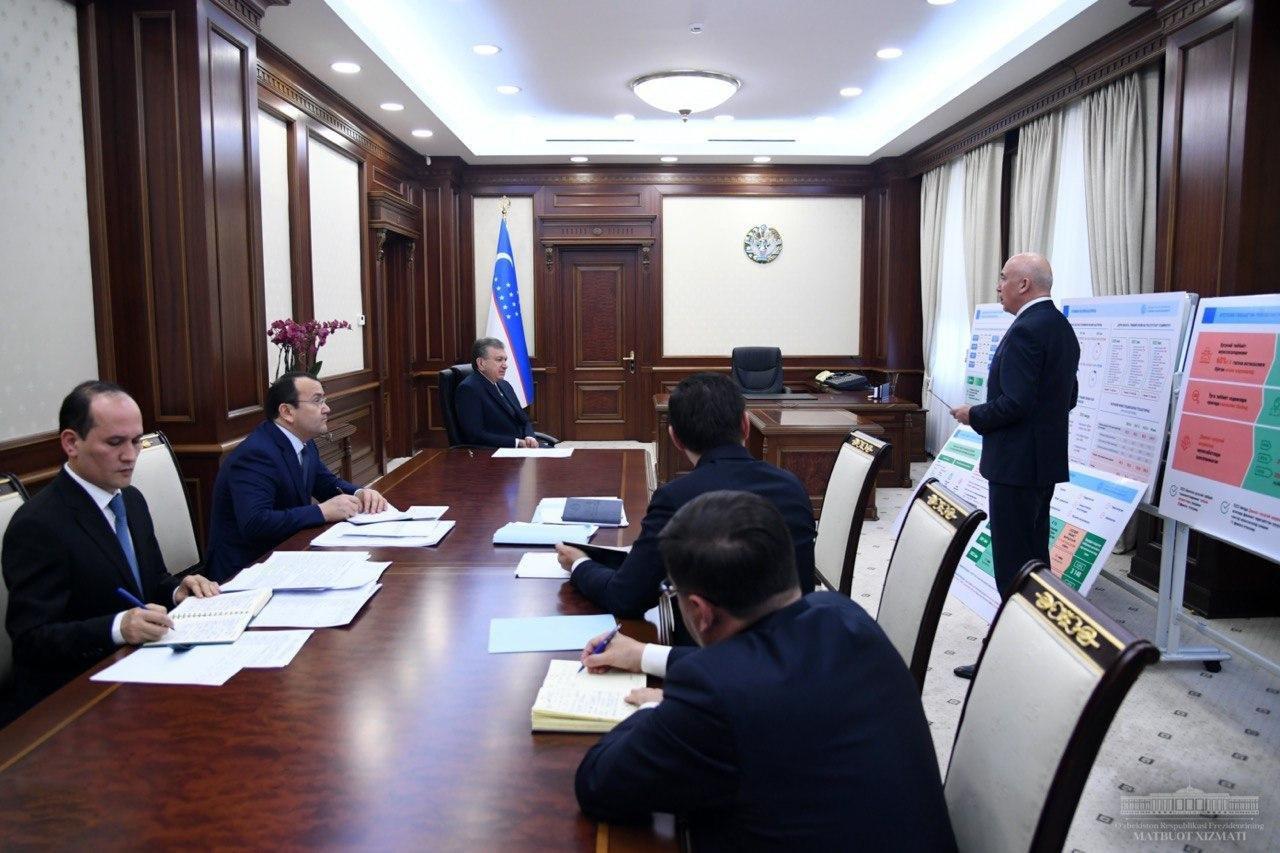 The healthcare financing system was critically analyzed. It was noted that 20-30 percent of the funds are used inefficiently. The share of investments in primary healthcare is 35-40 percent. This figure abroad exceeds 60 percent.
Equal conditions for state and private medical organizations have not been created, and therefore, a competitive environment has never been formed. The absence of an electronic reporting system makes it impossible to analyze the effectiveness of spending.
Meeting also emphasized the importance of improving the mechanisms for financing the sphere, the adoption of relevant laws and the phased implementation of compulsory health insurance.
Because only 12 higher education institutions have the right to offer continuous training, there are shortcomings in the sphere of personnel training. Currently, 50 percent of doctors are not part of this system.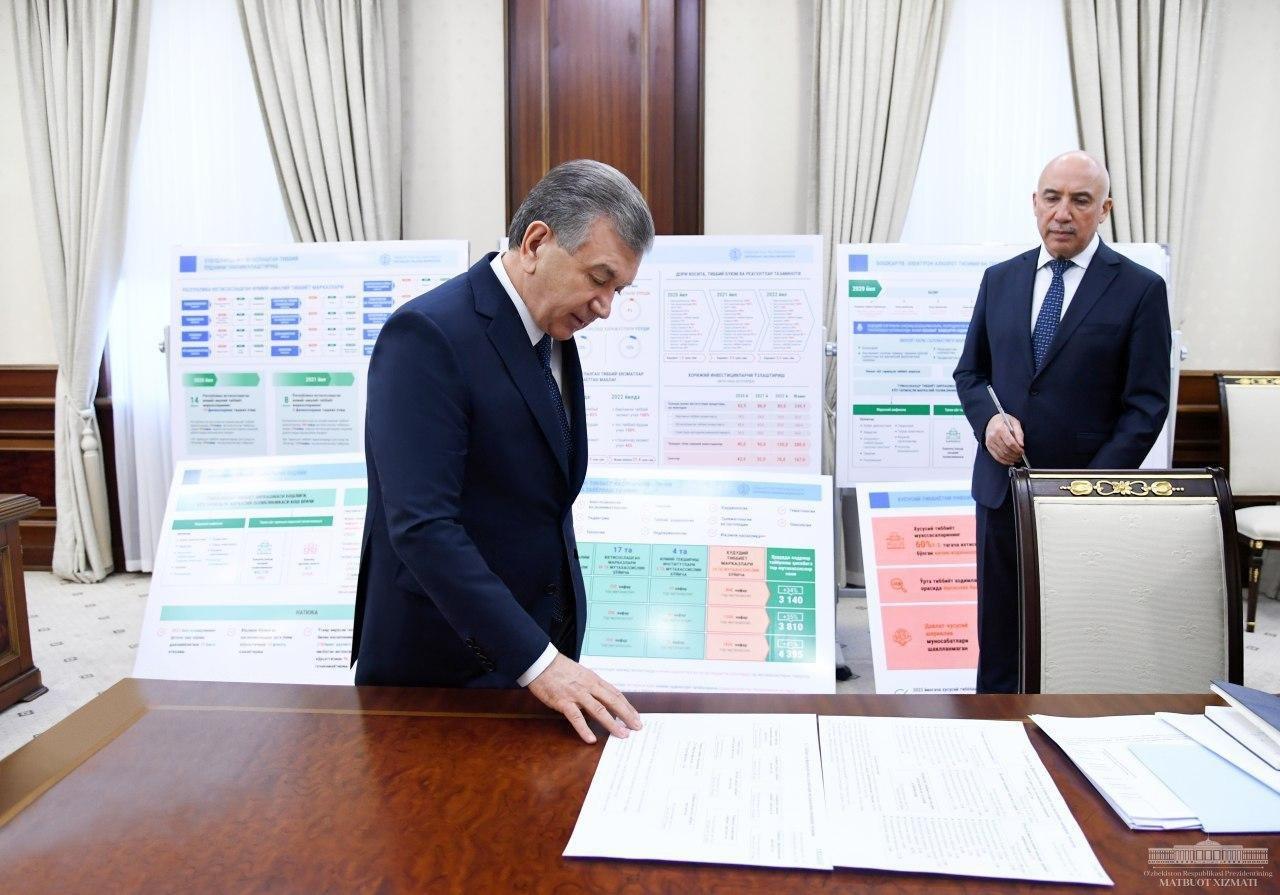 In this regard, relevant organizations were entrusted to revise this system, ease access to it by organizing continuous education courses in Nukus and regional centers, and create convenience for specialists. Opening new Ibn Sina schools with modern educational system will soon occur to replace medical colleges whose working methods are outdated.
Participants of the meeting added that local health departments have turned into bureaucratic structures and are not conducting systematic work to analyze the incidence in their region. The heads of regional medical associations are simultaneously the chief physicians of the central hospitals and therefore are mostly busy with medical work.