Askar Mamin: A new international center will be created on the Kazakh-Uzbek border
Urgench is hosting the second interregional forum on the topic "Cooperation of regional business in the agro-industrial, industry and tourism areas" is being held between Uzbekistan and Kazakhstan.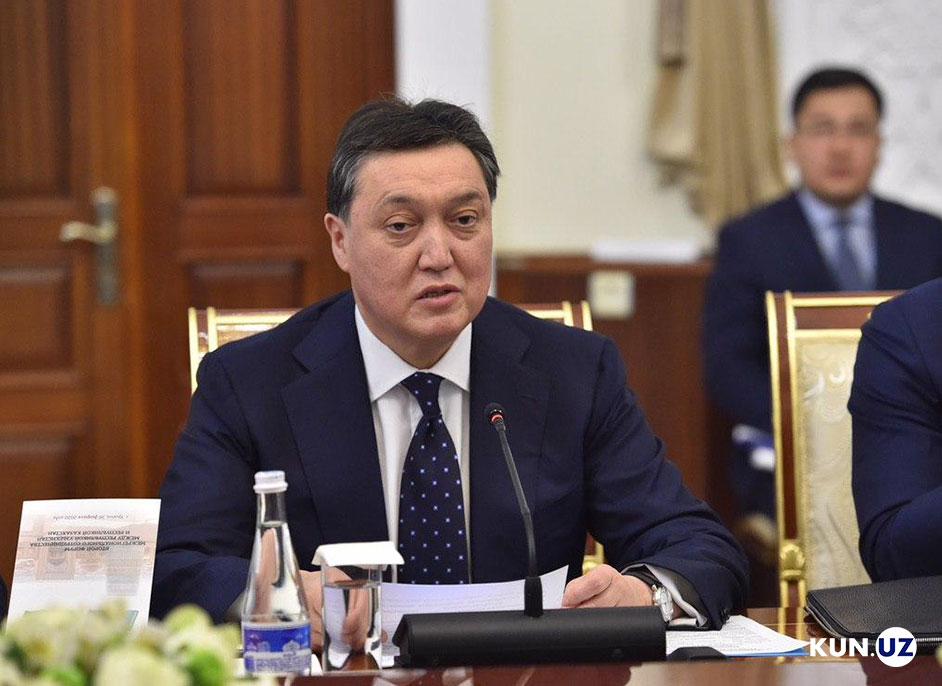 Prime Minister of Uzbekistan Abdulla Aripov and his Kazakh counterpart Askar Mamin met on February 26. The heads of government held talks in a narrow format.
"Tourism is important in strengthening trade-economic integration between our countries. The friendly relations between our peoples and the similarity of mentalities encourage the development of mutual tourist visits. Today, the mutual tourist flow between Uzbekistan and Kazakhstan is more than 3 million people.
We must continue our efforts to promote the integration of tourist markets and to develop joint tourism products. In order to develop tourism infrastructure, we propose to open a joint line of tourism facilities in Turkestan, Tashkent, Samarkand, Bukhara and Khorezm regions.
Our countries have a great potential for enhancing cooperation in the agricultural sector. Kazakhstan is working to establish a network of wholesale-distribution and agro-logistic centers, which will optimize the supply and storage of products. Uzbekistan is also actively working on projects in this area. To this end, we propose to integrate the infrastructure of our countries, to strengthen cooperation between producers of agricultural products, and then to export them to third countries.
The geographical location of the largest markets on the Eurasian continent provides Kazakhstan and Uzbekistan with unique opportunities. We attach great importance to the establishment of an international center for trade-economic cooperation in Central Asia on the Kazakh-Uzbek border. On March 14, we will visit the site of the future center. The agreement on the project has been reached at the highest political level," the Kazakh Prime Minister Askar Mamin said.