Deputy rector of Fergana State University detained for dealing with illegal enrollment of applicants 
It was identified that deputy rector of the Fergana State University enrolled 18 applicants illegally during the entrance exams for the 2019-2020 academic year.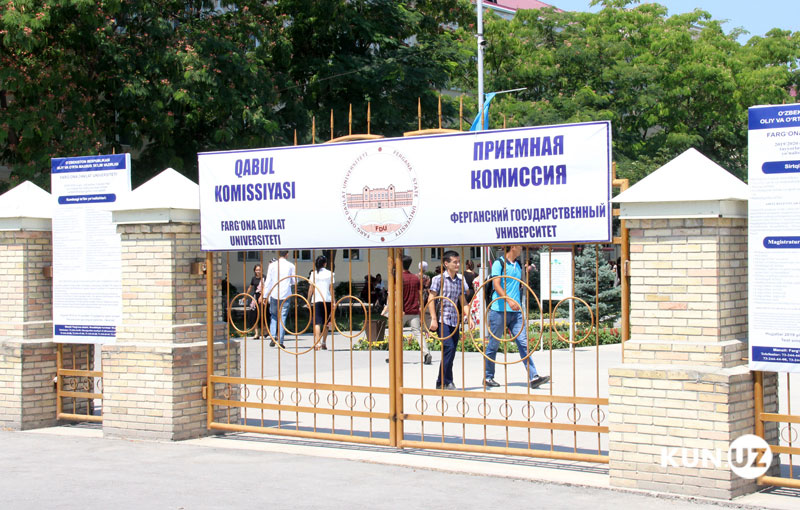 The head of the press service of the Prosecutor General's Office Khayot Shamsutdinov reported about the disclosure of the crime committed by the deputy rector of the university in Fergana region.
"The Fergana city prosecutor's office has launched a criminal case under Part 2, Paragraph "b" of Article 228 of the Criminal Code on the fact of falsification of the entrance exam results at the Fergana State University.
During the investigation, it was revealed that the deputy rector of the Fergana State University A. A. was appointed as a responsible secretary of the "Physical culture" examination commission. He, conspiring with others, during the entrance exams to the "Physical culture" faculty in July 2019, enrolled 18 applicants to the university by falsification of the exam results," the report reads.
On March 4, 2020, the city prosecutor's office filed a criminal case against the deputy rector of the University under Articles 205 (part 1) and 209 (part 2, paragraph "a") of the Criminal Code.
Currently, an investigation is underway.