State order "Oliy Darajali Dustlik" established in Uzbekistan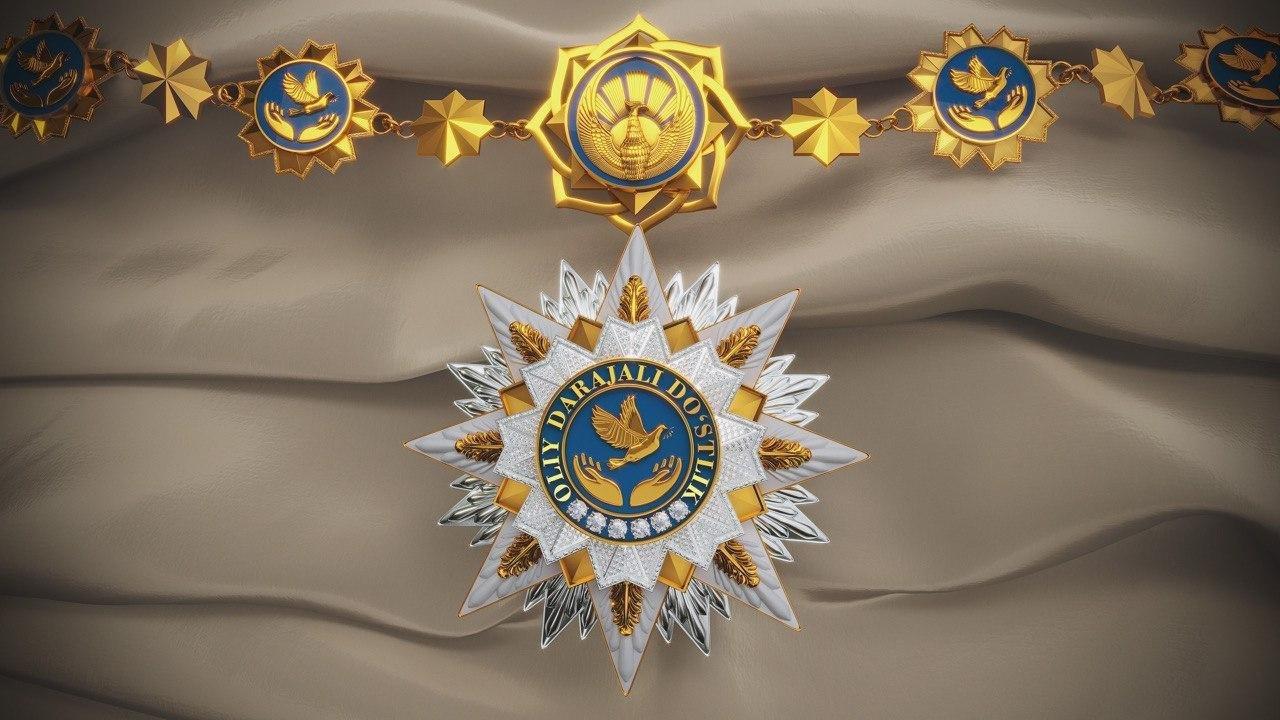 President of Uzbekistan Shavkat Mirziyoyev signed the law on the establishment of the state order "Oliy Darajali Dustlik", UzA reports.
This order, as a symbol of unlimited respect and reverence for the people of Uzbekistan, will be awarded to people with a high political will in the sustainable development of relations of friendship and a comprehensive strategic partnership with the republic:
heads of foreign states and governments;
representatives of parliaments of foreign countries;
leaders and representatives of international organizations, diplomatic missions, consular posts and other organizations equated to them;
prominent government and public figures, who have contributed to the development of such fields as science, education and upbringing, healthcare, spirituality, culture and sports, as well as philanthropists, who have earned popularity for their noble deeds in the spirit of humanism, well-known representatives of the business community.
The order can be awarded to citizens of the Republic of Uzbekistan, foreign citizens and stateless persons. Moreover, the order "Oliy Darajali Dustlik" is the highest state award of Uzbekistan for foreign citizens and stateless persons.
Awarding will be carried out on the initiative of the President of Uzbekistan. Persons awarded with it receive a one-time monetary reward in the amount of two hundred times the BCA or souvenirs, and also enjoy the benefits established by law.