"The situation with Uzbek citizens, who are stuck at Moscow airports, is under control" - Embassy
The Embassy of Uzbekistan in Russia keeps the situation with Uzbek citizens under control. Reportedly, our compatriots could not fly to their homeland and remained at the airports of Moscow.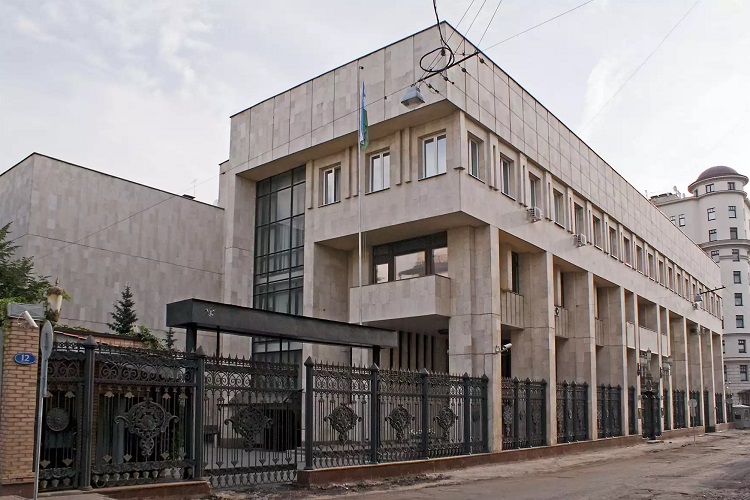 "The Embassy is constantly monitoring the situation with the citizens, who could not fly to their homeland and remained at Moscow airports. Diplomats of the Embassy visit daily the airports to study the situation at places and assist our citizens with catering," the Embassy said.
Based on the results of the negotiations held by the Embassy, the management of Vnukovo Airport allocated terminal B for the temporary stay of our compatriots, where there is a medical center and bathrooms. Hot meals are provided and furniture equipment is installed there.
"Unfortunately, despite all the persuasion and efforts of the diplomats, the specially created zone in terminal B is used exclusively for daily meals, and registration desks continue to be the place of permanent residence of fellow citizens," the Embassy noted.
The Embassy worked out the issue of providing them with temporary housing at the expense of funds allocated by the government of Uzbekistan. To date, places have already been prepared for about 150 people at the Vnukovo Airport (the number is constantly changing) with meals three times a day, about which fellow citizens were promptly notified.
As the Embassy emphasized, "this proposal did not get a positive response among compatriots, who preferred to continue to stay at the ticket office in anticipation of charter flights."
The Embassy reaffirms its readiness to provide temporary housing for 150 fellow citizens at the Vnukovo Airport before organizing new charter flights and asks them to provide their personal details (passport data and contacts) to the representative office of Uzbekistan Airways JSC at the Vnukovo Airport for their subsequent posting.
At the same time, in case of an increase in the number of citizens with airline tickets who, due to circumstances, cannot return to their homeland, the Embassy will take measures in advance to accommodate them there.