Number of quarantine violators exceeds 20,000
The majority are men, Kun.uz correspondent reports with reference to the Interior Ministry.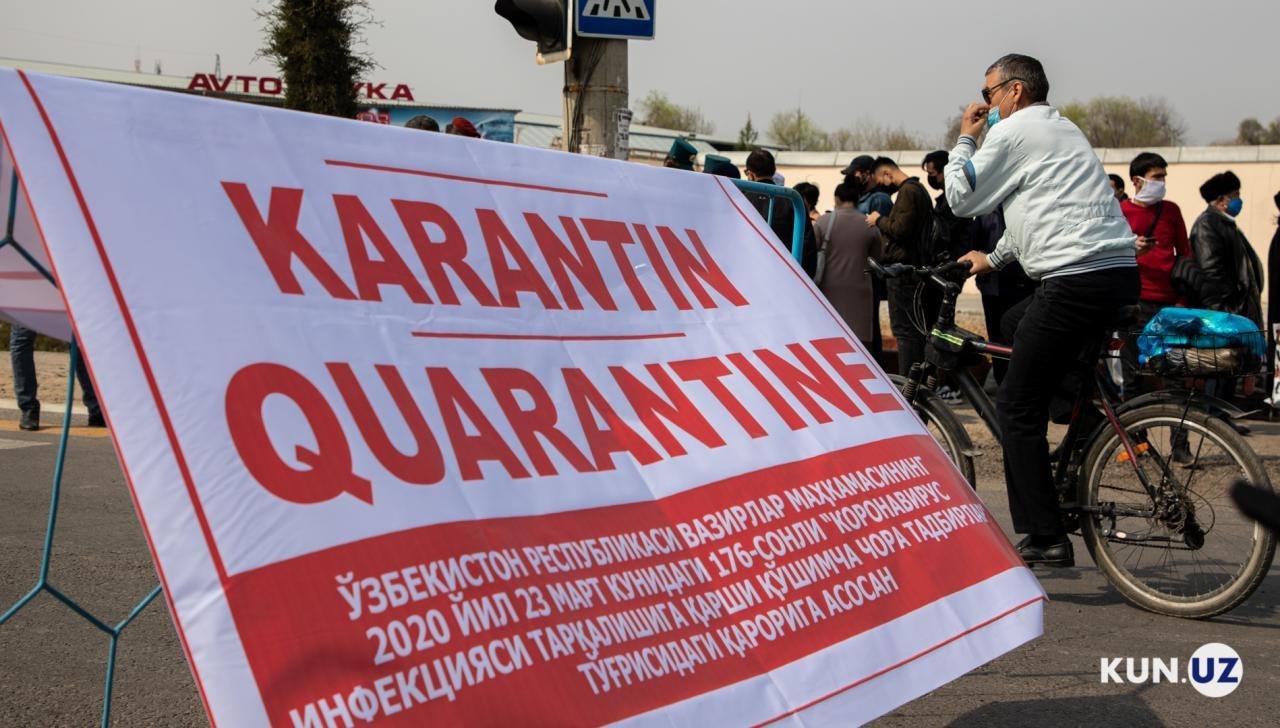 According to Interior Ministry spokesman Shokhrukh Giyasov, currently, the number of citizens who violated quarantine rules has reached 22,286. Six cases ended up filing a criminal charge.
"Over the past 24 hours, the number of quarantine violators increased by 2,443. The majority of offenders were men," Shokhrukh Giyasov announced at a briefing on April 3.
He said 2,646 violations while driving were identified over the past day. Almost half of these cases -- 1,239 -- are related to violations of quarantine rules.
"683 vehicles of the offenders were placed in the penalty areas," Giyasov added.
Vehicle of drivers who violated the quarantine rule will be returned to the owners after the quarantine is over.
For information, according to Article 54 of the Code of Administrative Responsibility, violators of mandatory quarantine rules are subject to a fine in the following amounts:
citizens – 20-30 times the BCA (4,460,000 – 6,690,000 soums)
officials - 30-50 times the BCA (6,690,000 – 11,150,000 soums)