Shavkat Mirziyoyev told the Turkic Council what measures are being taken in Uzbekistan to combat coronavirus
Yesterday, April 10, the President of Uzbekistan delivered a speech at an extraordinary summit of the Turkic Council.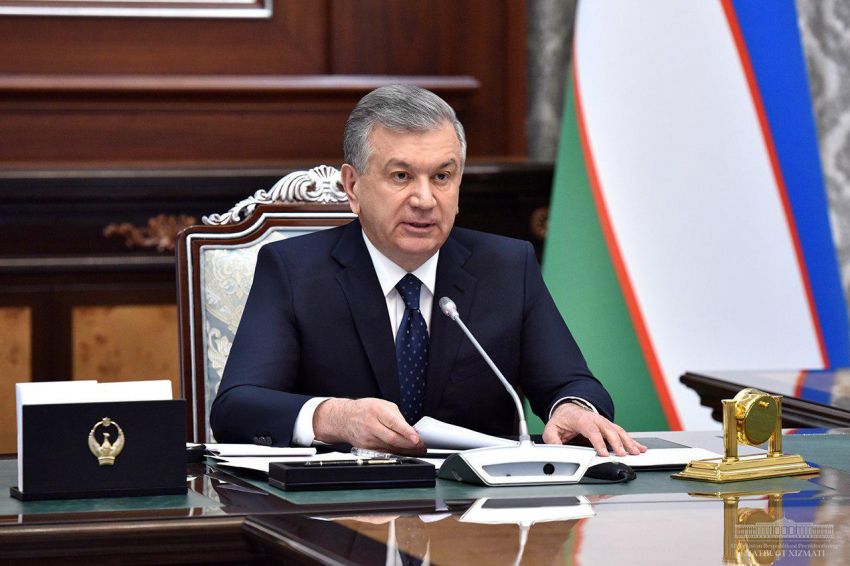 As the presidential press service reported, during the event, Shavkat Mirziyoyev told about measures taken in Uzbekistan to combat the coronavirus.
"In Uzbekistan, for the treatment of coronavirus patients, a regular exchange of experience has been established with highly qualified doctors from South Korea, China, Russia and Germany, including through telemedicine. Their most advanced treatment methods are being widely used. In order to establish effective surveillance of the epidemiological situation, we, based on the international practice, implement all necessary measures," he said.
Mirziyoyev also said that a strict quarantine regime has been introduced throughout the country. To increase the population's responsibility in these matters, the relevant amendments were made to the legislation in a short period of time.
Secondly, to effectively combat the coronavirus in all regions of the republic, specialized medical institutions and quarantine zones have been organized.
"For example, in the Tashkent region, a specialized quarantine zone with 20 thousand seats has been created. At the end of this month, the construction of a modern clinic with 10 thousand seats will be completed. Both facilities are equipped with everything necessary, including appropriate equipment and machinery. To prevent the further spread of this dangerous disease, this experience is widely used in other regions of the country," the President said.
At the same time, comprehensive stimulation and social protection of medical workers, who are at the forefront of the fight against coronavirus, have been strengthened.
Thirdly, in order to prevent the spread of the disease in advance, a wide awareness-raising campaign is carried out among the population.
Fourthly, to ensure the continuity of the education programs, all institutions in this field carry out their activities remotely.
Fifthly, the population is uninterruptedly provided with food, medicines and necessary medical products, as well as other necessary items.
"A system has been formed to provide free targeted assistance to persons with disabilities, low-income and vulnerable families. Non-governmental organizations and civic institutions are also actively involved in this process," the head of state said.
Sixth, specific mechanisms of comprehensive support for all spheres of the economy have been formed. To this end, an Anti-Crisis Fund has been created. Entrepreneurs were given the opportunity to "freeze" interest on bank loans and tax "holidays" were introduced. Taxes and customs duties on imported goods have been significantly reduced.
"In addition, we are introducing a national system of in-depth monitoring and forecasting of the epidemiological situation in the country," the President concluded.