Shavkat Mirziyoyev, European Council President discuss prospects for strengthening bilateral relations between Uzbekistan and EU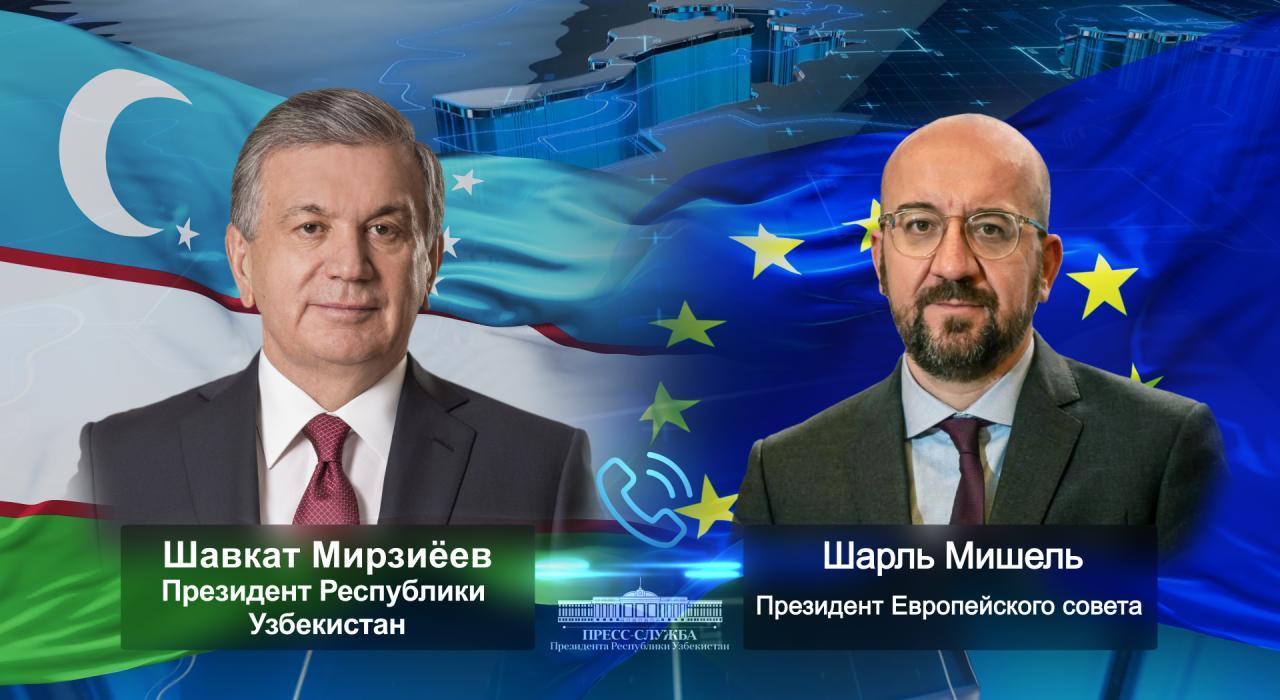 Today, April 20, President of Uzbekistan Shavkat Mirziyoyev held a telephone conversation with the President of the European Council Charles Michel, the presidential press service reported.
During the conversation, topical issues of Uzbek-European multifaceted cooperation, primarily in the politico-diplomatic, trade-economic, investment and humanitarian spheres, were discussed.
An agreement was reached to continue active negotiations on the draft new Enhanced Partnership and Cooperation Agreement in order to complete the preparation of the document for adoption by the end of the year.
The President of the European Council highly appreciated and fully supported the unprecedented decisive measures taken in Uzbekistan to counteract the spread of the coronavirus infection and minimize its negative impact on ongoing reforms on the country's socio-economic development.
Charles Michel announced the European Union's readiness to provide the necessary support in the fight against this global challenge, informed of the decision to allocate financial-technical assistance to Uzbekistan for these purposes.
During the conversation, issues of the regional agenda were separately considered.
The European side noted with deep satisfaction the cardinal positive changes and the current level of relations achieved by the joint efforts of the Central Asian countries.
The importance of active joint work in order to strengthen the interconnectedness and sustainable development of the entire region, primarily by promoting programs in the field of trade, investment, innovation, transport and energy, was noted. To this end, the issue of holding a multilateral Ministerial Conference by the end of the year to develop priority steps aimed at deepening regional cooperation will be worked out.
A number of other issues on the international agenda, as well as a schedule of upcoming events at the highest level, were also considered.