UNWTO Secretary-General invites Uzbekistan to join a new tourism campaign #TravelTomorrow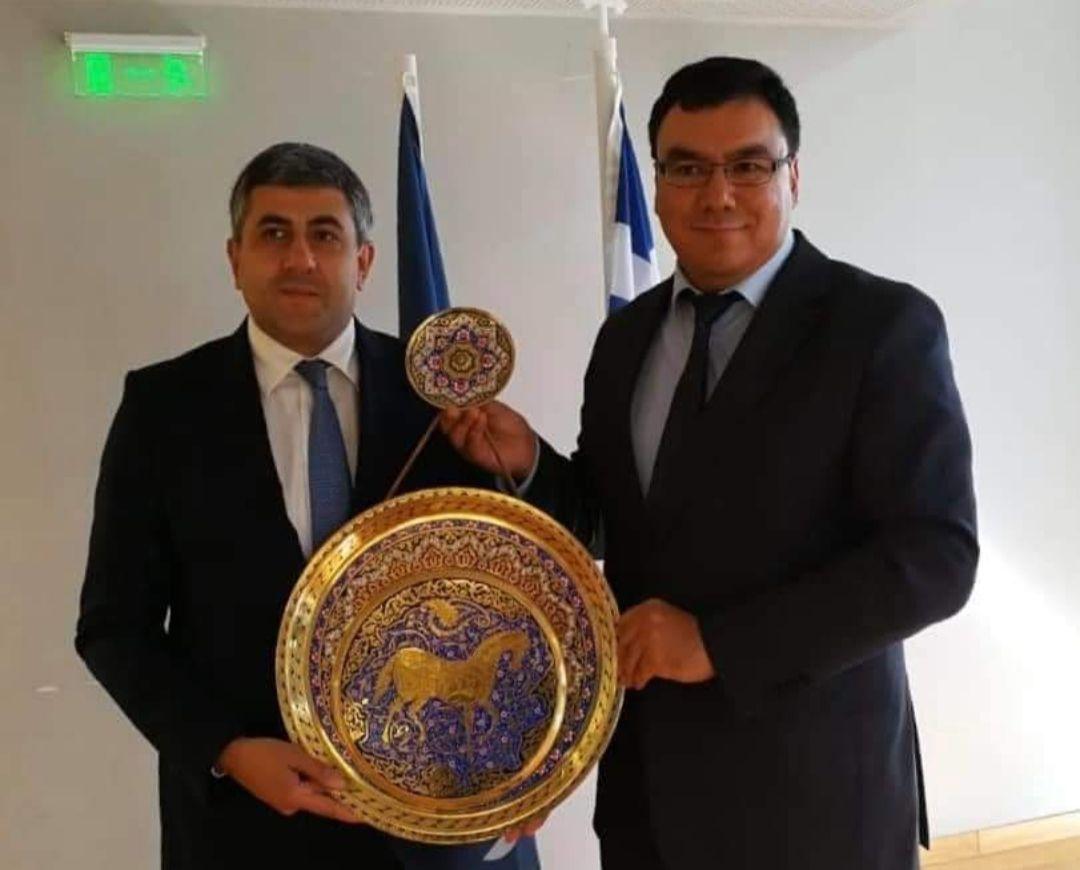 UNWTO invites Uzbekistan to join the gastronomic campaign by presenting the country's traditional food and making a special contribution to the development of the campaign #TravelTomorrow, involving a large number of countries and tourist destinations around the world. This is stated in a letter from the Secretary-General of the UNWTO (World Tourism Organization) Zurab Pololikashvili to the Deputy Prime Minister of Uzbekistan, Chairman of the State Committee for Tourism Development Aziz Abdukhakimov.
"Gastronomy is much more than just cooking, just like tourism is much more than just traveling. I suggest you join the gastronomic campaign by presenting one traditional food of your country," the letter says.
As the UNWTO Secretary-General noted, this will provide an opportunity to remind the world of the key values that determine the sustainability of tourism: from discovering and appreciating different cultures to protecting the environment, promoting decent jobs and contributing to sustainable development.
According to him, among these values, gastronomy occupies a significant position as a reflection of culture, heritage, traditions and conveys a sense of community.
"While millions of people are sitting at home, we can help them get closer to the tourist destination of their dreams through the taste of local dishes. This is a new project planned by the UNWTO to launch as part of the campaign #TravelTomorrow," the letter said.
Since tourism is one of the sectors most affected by the crisis, at such a time it is important to solve the problems associated with coronavirus together in solidarity, paying particular attention to the human resources of the industry. This is the main goal of the campaign #TravelTomorrow, which will be launched in late April.
It should be noted that this is the second letter from the UNWTO Secretary-General Zurab Pololikashvili to Aziz Abdukhakimov during the pandemic. The first letter contained recommendations for mitigating the consequences of the situation.
This indicates close and reliable relations between the World Tourism Organization and the State Committee for Tourism Development of Uzbekistan.
The parties regularly exchange views on mitigating the effects of coronavirus and further developing cooperation in the post-pandemic period. This cooperation will certainly be effective in a new approach to the concept of tourism in a pandemic and its consequences, the development of new tourism products in our country.