"The situation is under full control": President and members of the government arrive in Sardoba
This morning, at around 6:00 a.m., a water leak occurred from the sixth picket wall of the Sardoba reservoir dam in Syrdarya region.
According to the presidential press service, President Mirziyoyev immediately arrived at the scene.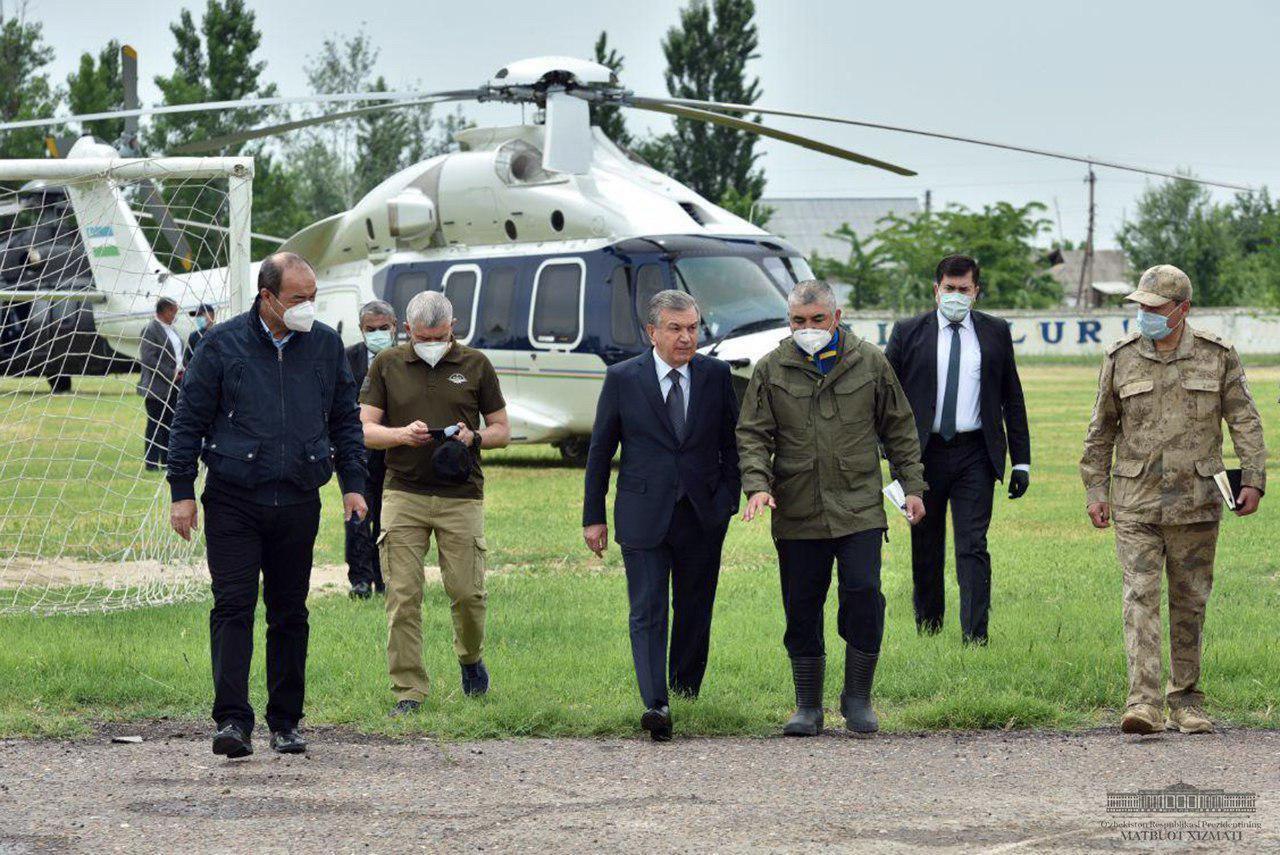 "The situation has been taken under full control, there is no reason to panic," the press service said.
It should be noted that as a result of the incident, water covered agricultural fields in the village of Kurgantepa, Sardoba district.
It is noted that 11,598 people have already been evacuated. According to preliminary data, there are no victims and injured.
About 900 rescue personnel and almost 200 pieces of equipment are involved in rescue operations.
The hydraulic structure holds 922 million cubic meters of water.