Jeenbekov expressed support to Mirziyoyev in connection with dam breakthrough at Sardoba reservoir 
Today, May 4, a telephone conversation took place between President of Uzbekistan Shavkat Mirziyoyev and President of the Kyrgyz Republic Sooronbay Jeenbekov.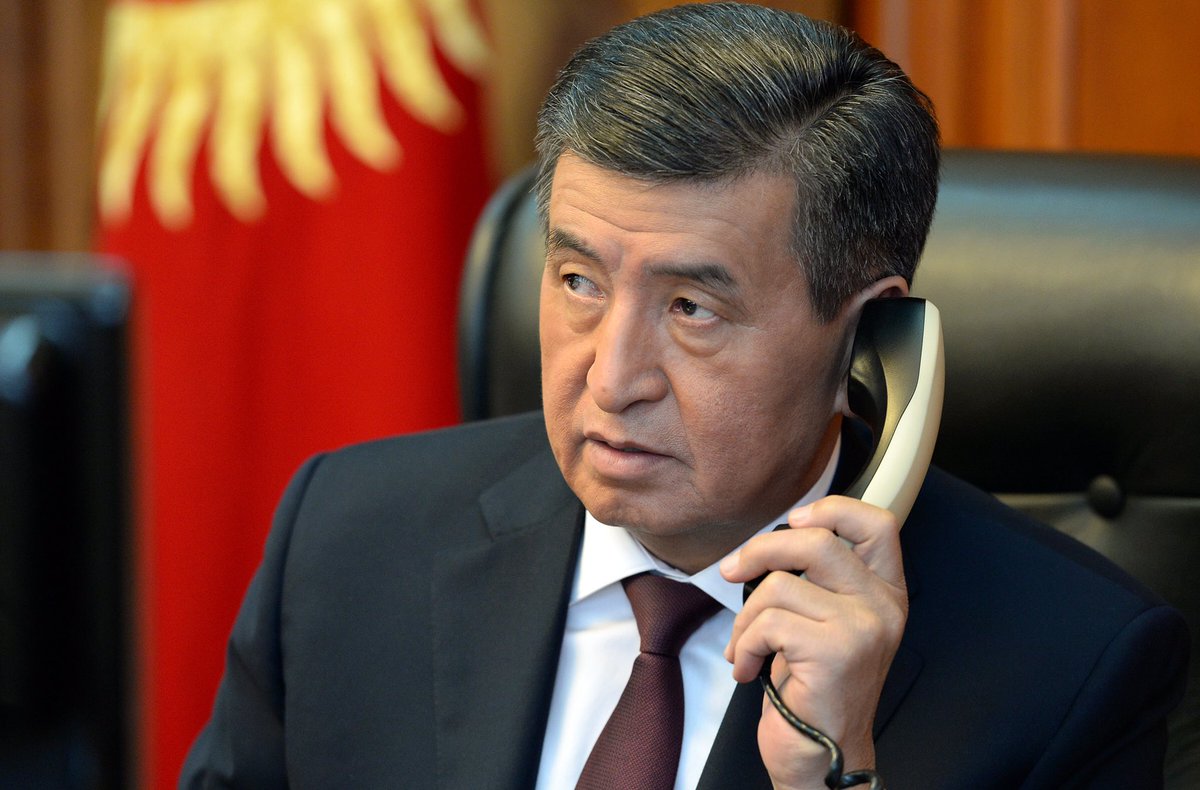 "The President of Kyrgyzstan Sooronbay Jeenbekov expressed his support to the President of Uzbekistan in connection with floods and dam breakthrough at the Sardoba reservoir", the Kyrgyz presidential press service reported.
The presidents also exchanged views on the issue of taking joint measures to prevent the spread of coronavirus infection.
"The heads of state emphasized that in difficult moments the fraternal peoples of Kyrgyzstan and Uzbekistan always rendered all kinds of support to each other, based on friendly and good-neighborly relations between the countries," the press service added.
On May 1, a breakthrough in one of the dams at the Sardoba reservoir occurred. About 70 thousand people living in the vicinity of the reservoir were evacuated to safe areas. Several settlements were flooded, roads and agricultural lands got damaged.