Shavkat Mirziyoyev and Xi Jinping discuss issues of bilateral cooperation
Today, May 7, President Shavkat Mirziyoyev held a telephone conversation with President of the People's Republic of China Xi Jinping.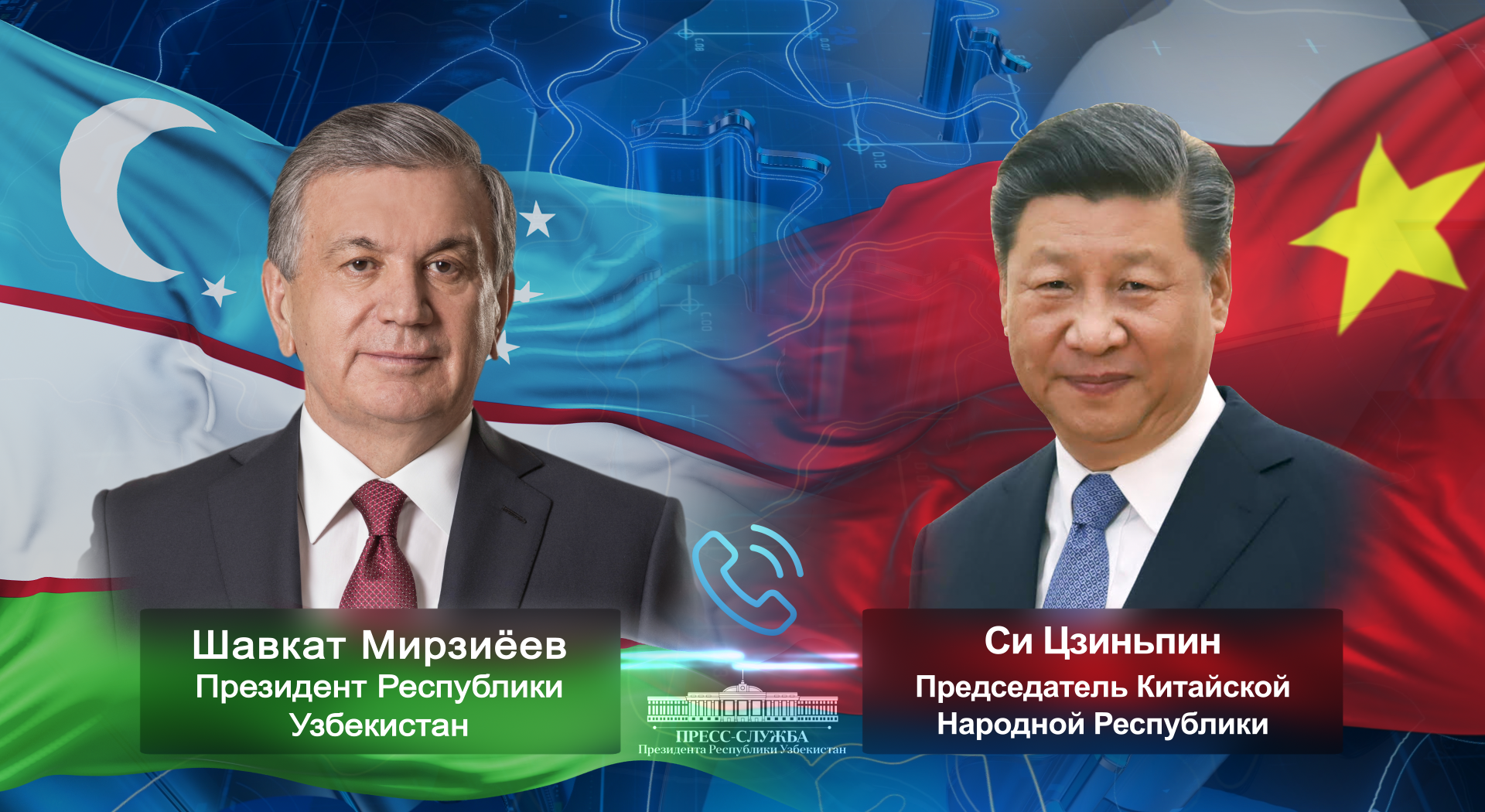 As the presidential press service reported, during the conversation, the leaders of Uzbekistan and China discussed issues of bilateral cooperation and international agenda.
It should be recalled that in the second half of April, leading Chinese doctors with vast practical experience in detection, treatment and rehabilitation of people infected with this dangerous virus visited Uzbekistan.
Mirziyoyev emphasized that Chinese experts have shown high professionalism, their hard work in the regions of the republic has contributed to increasing the effectiveness of measures to combat the pandemic.
According to the parties, all this has become another evidence of the strengthening Uzbek-Chinese relations of comprehensive strategic partnership based on the principles of friendship, mutual respect and trust.
"An agreement has been reached to continue active exchanges between the departments of the two countries in the field of healthcare and sanitary-epidemiological surveillance. The parties also substantively discussed the state and prospects of expanding multifaceted cooperation, including in political-diplomatic, trade-economic, investment, financial, energy, agricultural, transport and communication, cultural-humanitarian and other key areas," the press service said.
The fruitful dialogue that has begun on issues of poverty reduction based on the study and implementation of the best practices of China was especially noted. Based on the results of the conversation, careful preparation for the upcoming bilateral summit events will continue.
"Ministries and departments, regional administrations, banking-financial institutions and leading companies of the two countries are intensifying their joint work in order to minimize the negative consequences of the pandemic and search for new opportunities for mutually beneficial cooperation. First of all, this is an increase in volumes and achieving a balance in mutual trade, strengthening production cooperation and implementing innovative projects, creating favorable conditions for the growth of cargo transportation, promoting humanitarian programs," the report reads.
The heads of state also exchanged views on a number of topical issues on the regional agenda. The commitment to coordinate joint actions within the UN, the Shanghai Cooperation Organization and other reputable international structures was reaffirmed.
At the end of the conversation, the leaders of Uzbekistan and China reiterated their readiness to further build up full-scale cooperation in the spirit of friendship and comprehensive strategic partnership.