Uzbekistan establishes "Faxriy Murabbiy" Order
President Shavkat Mirziyoyev signed the Law on the establishment of the Order "Faxriy Murabbiy" (Honorary Teacher), the Justice Ministry reports.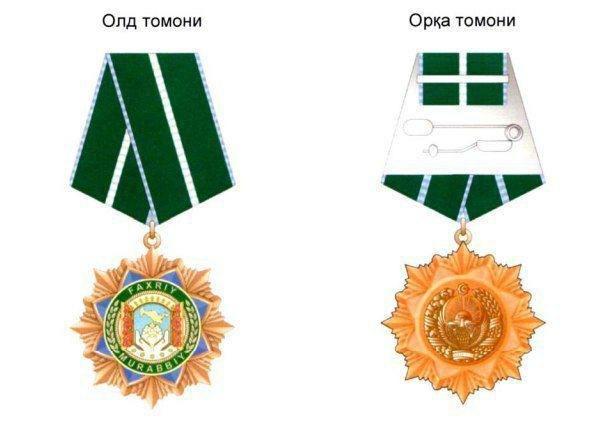 The law established the "Faxriy Murabbiy" Order and approved a relevant regulation.
The order is awarded to citizens of Uzbekistan who have made a worthy contribution to educating young people in the spirit of love and devotion to their homeland, protecting them from destructive ideas, creating an active ideological immunity, initiative, dedication and other qualities among the young generation.
Persons awarded this order receive a lump-sum cash reward in the amount of 40-fold BCA (8 million 920 thousand soums) and enjoy the benefits provided by law.