Shop in Ohangaron catches fire as Damas collided with a truck nearby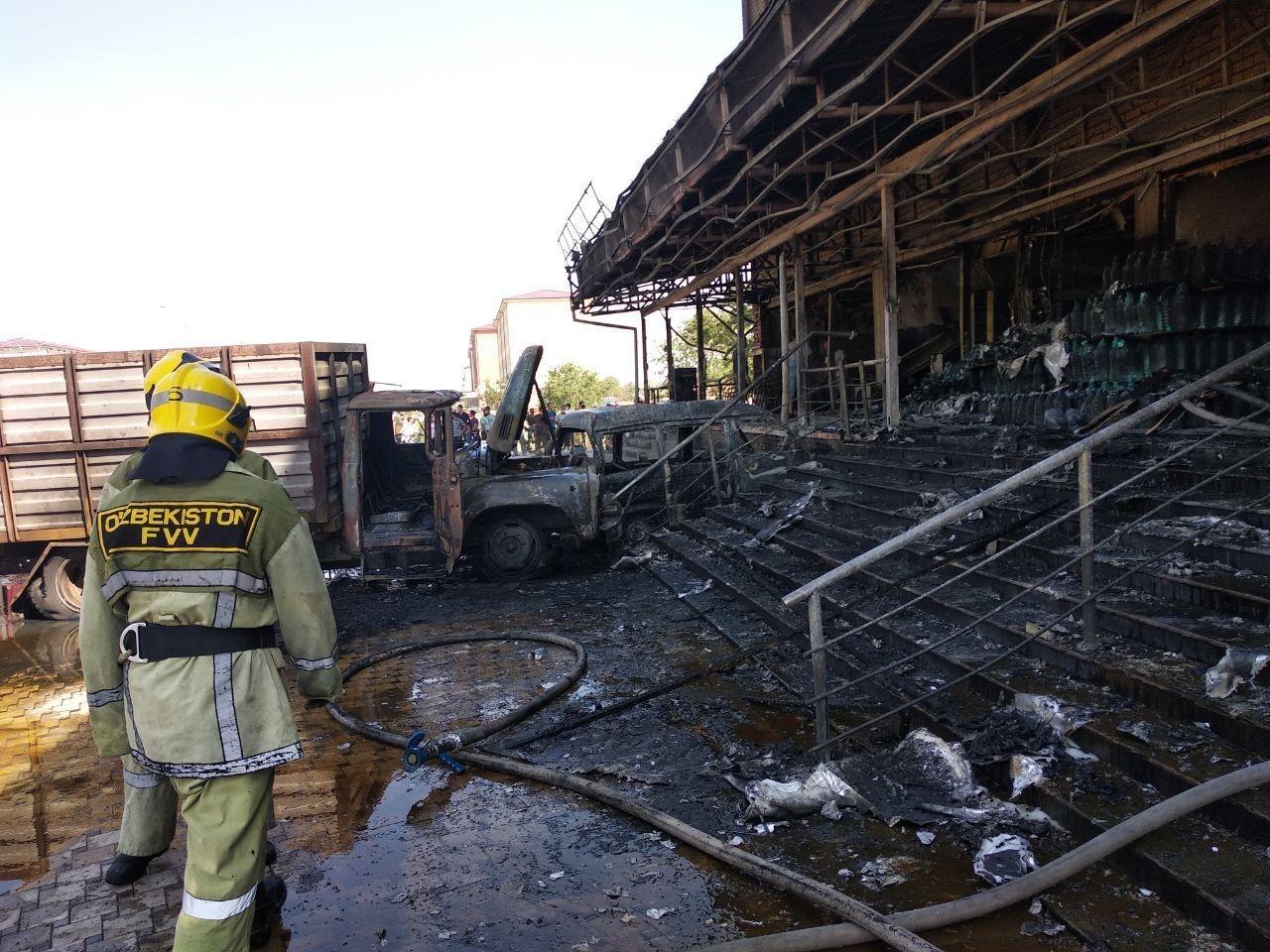 On June 28, the shop on the first floor of a multi-storey apartment building in Ohangaron was partially destroyed in a fire caused by the collision of ZIL-130 truck with Damas, the press service of the MES informed.
According to the Ministry, 190 sq. m of the shop was burned down in the fire. As a result of continuous efforts, firemen managed to protect the remaining 90 sq. m from the blaze.

No casualties or injuries were reported.