U.S. sends humanitarian aid worth $600 thousand to Uzbekistan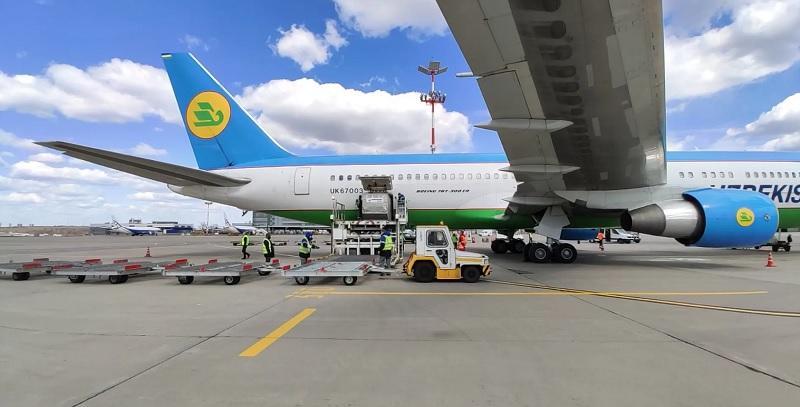 The international health organization Project HOPE (USA) sent humanitarian aid to Uzbekistan to counter the coronavirus pandemic.
As the Dunyo information agency reports, assistance is provided to facilitate Uzbekistan's efforts to counter the coronavirus pandemic.
A special board of Uzbekistan Airways delivered personal protective equipment, antiseptic and disinfectants, about 20 thousand coronavirus test kits, as well as medical equipment (defibrillators and cardio monitors) totaling $600 thousand to the republic.
In addition, two containers of more than 2 thousand medical items worth $800 thousand, funded by the American non-profit organization Globus Relief, are planned to be delivered from Salt Lake City (Utah) in early July this year.
In turn, the American non-governmental organization Adventist Development and Relief Agency (ADRA) launched a project to transfer food products (wheat flour, rice, vegetable oil, legumes, salt, sugar and meat products) to needy residents of Uzbekistan for a total of $400 thousand. All high-quality food products are purchased at markets and supermarkets in Uzbekistan and distributed throughout the country, including for flood-affected residents of the Syrdarya region in early May of this year.
It should be recalled that an agreement on the provision of humanitarian assistance to Uzbekistan with a total value of $1.8 million was reached during meetings between representatives of the Uzbek Embassy in Washington and a number of American charitable organizations.
Project HOPE is an international non-governmental charitable organization specialized in the provision of humanitarian assistance in the field of healthcare (with a focus on maternal, child and reproductive health and the fight against tuberculosis and infectious diseases). Currently, it implements projects in 26 countries. Its representative office has been operating in Uzbekistan since 1999.