South Korea to increase program of financial-technical cooperation with Uzbekistan to $1 billion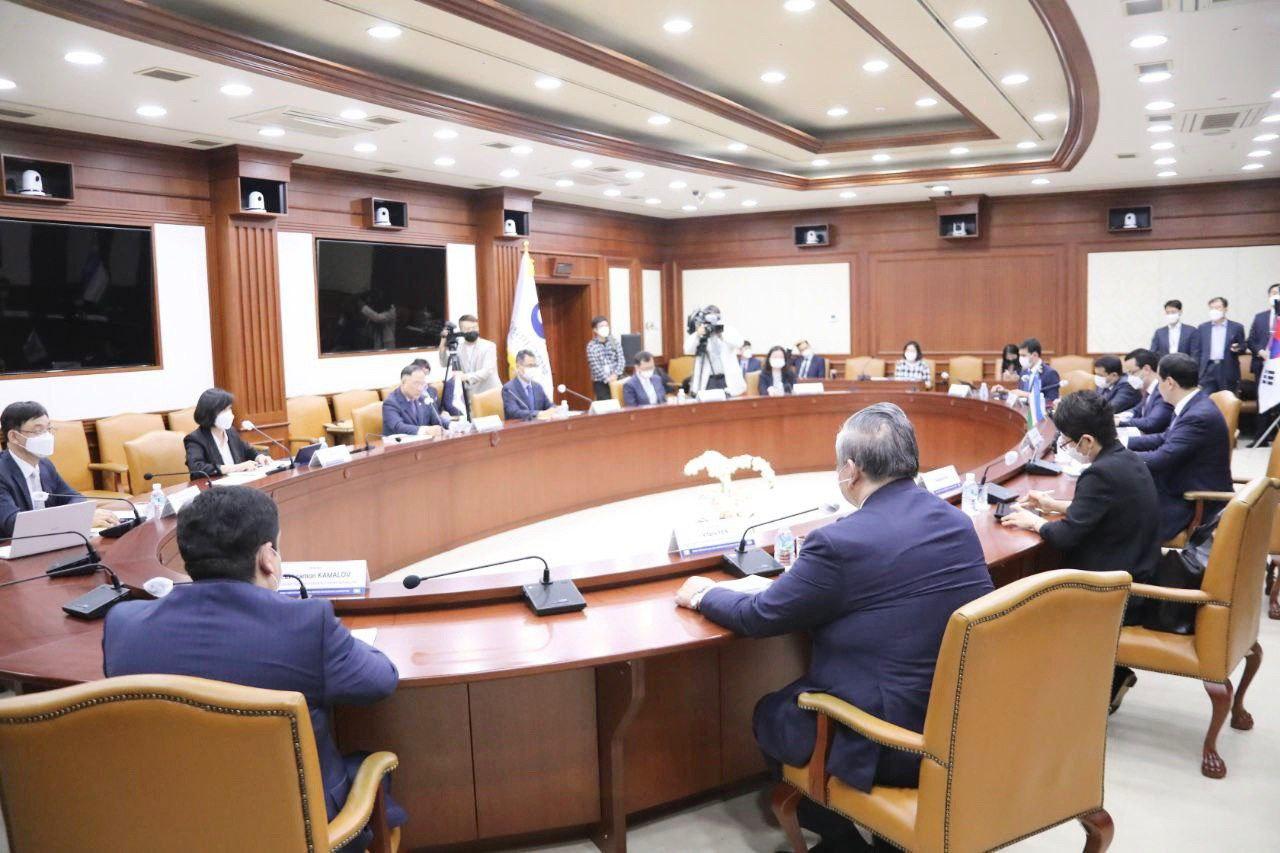 On July 6, in Seoul, talks were held between the Deputy Prime Minister – Minister of Investments and Foreign Trade Sardor Umurzakov and the Deputy Prime Minister – Minister of Economy and Finance of the Republic of Korea Hong Nam-ki, the MIFT press service reported.
On a mutual basis, the initiative was supported to develop, together with the Ministry of Economy and Finance of Korea, a new 3-year program of financial-technical cooperation between the countries for 2021-2023 with an increase in its budget to $1 billion.
Under the cooperation program for 2018-2020, 6 projects for $500 million are being implemented in the areas of healthcare, geodesy and cartography, ICT and education.
The Korean side also announced its readiness to support the implementation of new projects jointly with the Eximbank of Korea and the Economic Development and Cooperation Fund (EDCF) by accelerating the relevant procedures, as well as promoting a number of new projects scheduled for implementation with the participation of the Korea International Cooperation Agency (KOICA).
Particular attention was paid to the successful implementation of a number of promising projects in priority sectors, including a project to develop the potential for the production of potato seeds with the assistance of the Ministry of Agriculture, Food and Rural Affairs of Korea, the creation of an Uzbek-Korean research center to introduce advanced construction technologies, the construction of an integrated Center for the training of personnel and others.