Uzbekistan supports "New Northern Policy" of South Korea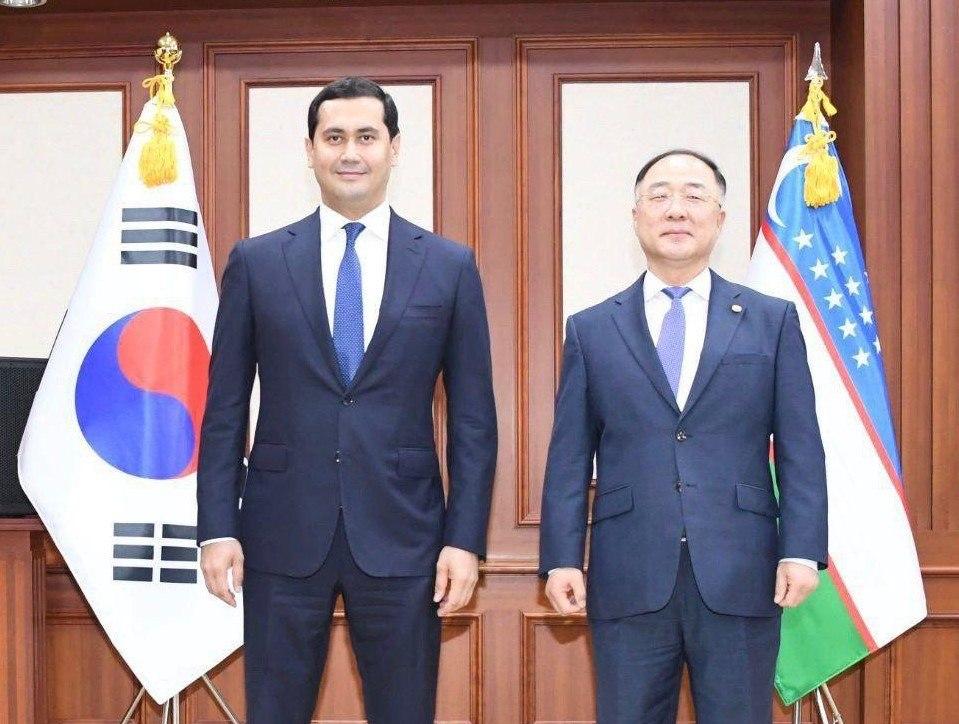 Deputy Prime Minister of Uzbekistan Sardor Umurzakov held talks with the Deputy Prime Minister – Minister of Economy and Finance of the Republic of Korea Hong Nam-ki in Seoul, during which an analysis of the current economic cooperation between the two countries was carried out. The parties identified further tasks to expand bilateral cooperation, the MIFT press service reported.
During the meeting, Uzbekistan expressed its support for the realization of the "New Northern Policy" initiative, proclaimed by the President of South Korea Moon Jae-in, and to provide comprehensive assistance in the implementation of promising projects under this initiative.
This program, in particular, provides for the intensification of measures aimed at a significant increase in trade turnover of South Korea with Central Asian countries, as well as stimulating Korea's investment cooperation with the states of the region with a focus on such sectors as agriculture, automotive industry, healthcare, pharmaceuticals and ICT.
Separate emphasis was placed on the tangible support of the Korean side in matters of bilateral cooperation in the framework of joining the World Trade Organization. It is noted that Uzbekistan's entry into the organization and its integration into the multilateral global trading system will open up new opportunities for further increase in mutual trade.
In addition, it was announced that the Korean government is ready to fully support the measures taken in Uzbekistan to reduce the negative consequences of the Aral Sea ecological disaster, in connection with which the issue of allocating funding to support the activities of the Multi-Partner Human Security Trust Fund for the Aral Sea region will be considered.