On July 23, the President chaired a regular videoconference in Tashkent.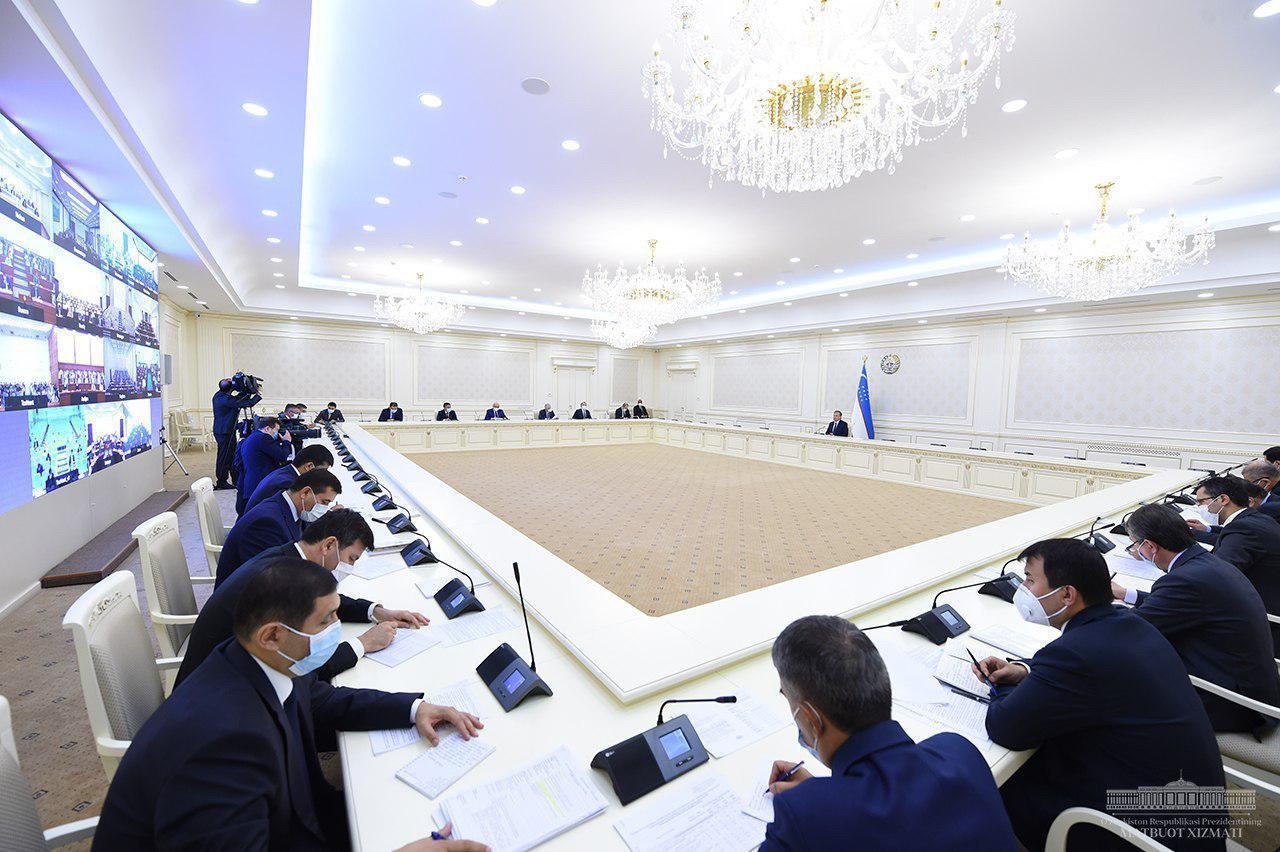 According to the presidential press service, the current situation in Uzbekistan regarding the pandemic and measures to stabilize it were considered at the meeting.
Referring to the work done so far, Shavkat Mirziyoyev stressed that in recent days 46,500 additional places had been created for the treatment of coronavirus patients, and 31,000 more will be available in the near future. Also, 397 new vehicles had been purchased for the ambulance to increase its effectiveness, and 409 additional vehicles will be delivered within a month.
"Taking into account the international and our own experience, we further update our strategy and tactics of treating the coronavirus infection," the President noted.
A total of 5,000 doctors and 9,000 nurses, including professors of medical schools and colleges, researchers and retired specialists, were involved in the treatment and counseling of patients.
"I want to thank our dedicated doctors who are courageously fighting this disease even at the risk of their lives and health. Today, I signed a decree awarding a group of medical personnel, officials of the Interior Ministry, the Ministries of Defense, Emergency Situations, the National Guard for their courage in the protection of the health and life of our citizens," the head of state said.
Mirziyoyev emphasized that there will be many more such awards. All health-care workers who are working tirelessly in this struggle will certainly be well rewarded.
"We involve not only our specialists, but also leading professors and experts from abroad who offer their consultations via videoconferencing. Currently, a professor from Germany has come to our country and is directly involved in the treatment of patients. A group of professors from Turkey will also arrive today. We are working on attracting the most experienced professors from other countries," Shavkat Mirziyoyev said.