Deputies promise to make activities of private employment agencies more transparent 
On July 22, at the regular plenary session of the Legislative Chamber of Oliy Majlis, deputies considered the draft law "On amendments and additions to the Law "On private employment agencies", aimed at the legal regulation of the sphere.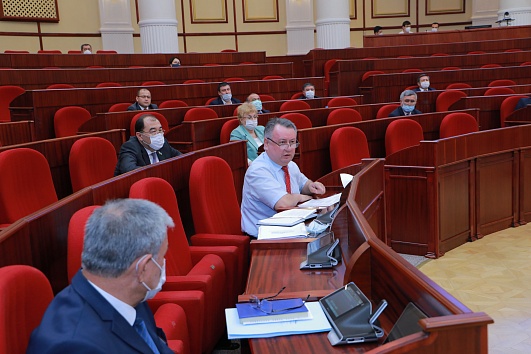 "The current legislation does not specify the amount of payment for the information and counseling services provided by private employment agencies, which leads to different pricing. There is also no transparent mechanism for monitoring the registration of contracts by private employment agencies. For these reasons it is difficult to get the necessary information and study their activity," the press service of the Lower Chamber informed.
According to the deputies, the amendments establish the specific pricing for information and advisory services provided by private employment agencies. In order to ensure the transparency of their activities, it is planned to introduce a mandatory procedure for registering contracts between citizens and private employment agencies in the "labor-migration" software package of the Ministry of Employment and Labor Relations.
The draft law is also supplemented by regulation on the establishment of an information exchange system for citizens seeking a job abroad for contacting the competent authorities when necessary. The document empowers the Ministry of Employment and Labor Relations to inspect the work of private employment agencies without interfering in their financial and economic activities.
Thus, there will be a database of citizens seeking work abroad, and cases of private employment agencies abusing citizens' trust will be prevented through bringing transparency to their activities.