Nurmat Otabekov, head of the State Inspectorate for Sanitary and Epidemiological Surveillance, told at the AIMC briefing about the symptoms that may persist in patients with a severe form of the coronavirus infection.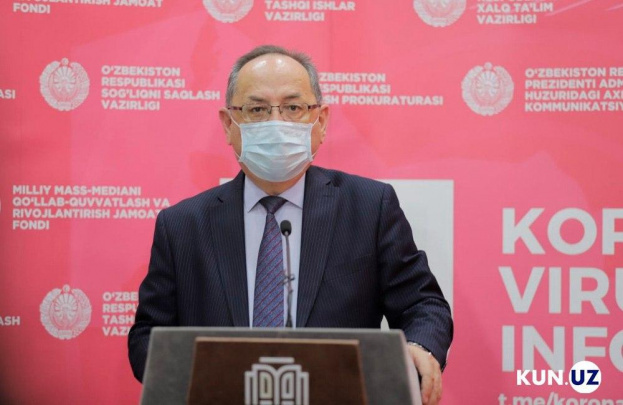 Reportedly, polyorganic changes such as thromboembolism, thrombosis, pulmonary artery thromboembolism, or acute coronary insufficiency are developed in patients with severe forms of infection.
"As a result, a 20-30 percent reduction in lung vital capacity can be observed in some patients after recovery from the disease. Also, pulmonary fibrosis may be observed after the disease due to the formation of connective tissue in the walls of the alveoli. This leads to wheezing, chronic oxygen deprivation.
In addition, it can cause pathological changes in the cardiovascular system, kidneys and nervous system of some patients," Otabekov said.
He also spoke about possible complications that may remain in patients recovering from a mild form of coronavirus.
"Various unconfirmed sources report that complications such as cerebral palsy and infertility remain after treatment from coronavirus.
It is inappropriate to spread such rumors without knowing the medical pathogenesis of the disease. Patients with a mild form of coronavirus have almost no complications after recovery," he said.