Humanitarian aid from Germany and medical equipment from China delivered to Uzbekistan 
Two charter flights, one is from Frankfurt, Germany, and the other is from Shanghai, China, arrived at the Tashkent International Airport named after Islam Karimov on July 28.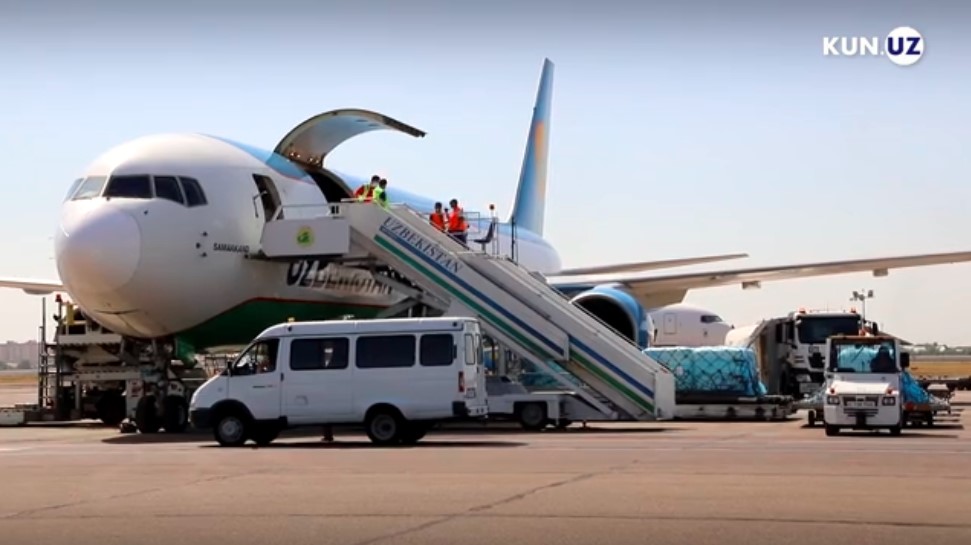 A charter flight from Frankfurt to Uzbekistan brought medical equipment from Germany to help Uzbekistan fight the virus.
The German Embassy, in cooperation with the international charity Friedensdorf International, initiated a humanitarian action to support the medical and social institutions of Uzbekistan in the fight against coronavirus, as well as those affected by flooding in the Syrdarya region.
Humanitarian cargo, weighing more than 2.8 tons, includes medical equipment, wheelchairs, medicines, various medical equipment, materials and protective equipment.
Humanitarian aid was sent to the Public Fund "Sog'lom Avlod". The Fund, in coordination with the Ministry of Health, ensures the proper distribution of humanitarian assistance.
The second charter flight delivered almost 49 tons of medical equipment, tools, clothing and oxygen concentrators belonging to entrepreneurs.
To remind, at the meeting chaired by President Shavkat Mirziyoyev on July 20, the Prime Minister was instructed to deliver oxygen concentrators and pulse oxidants to the country as soon as possible.