The design of this huge project started in 2017. The progress of construction has been in the constant focus of the head of state. The first stage of the elevated ring metro has been completed these days, the presidential press service reports.
It is noted that President Shavkat Mirziyoyev visited the area on August 29 and traveled by train with the general public.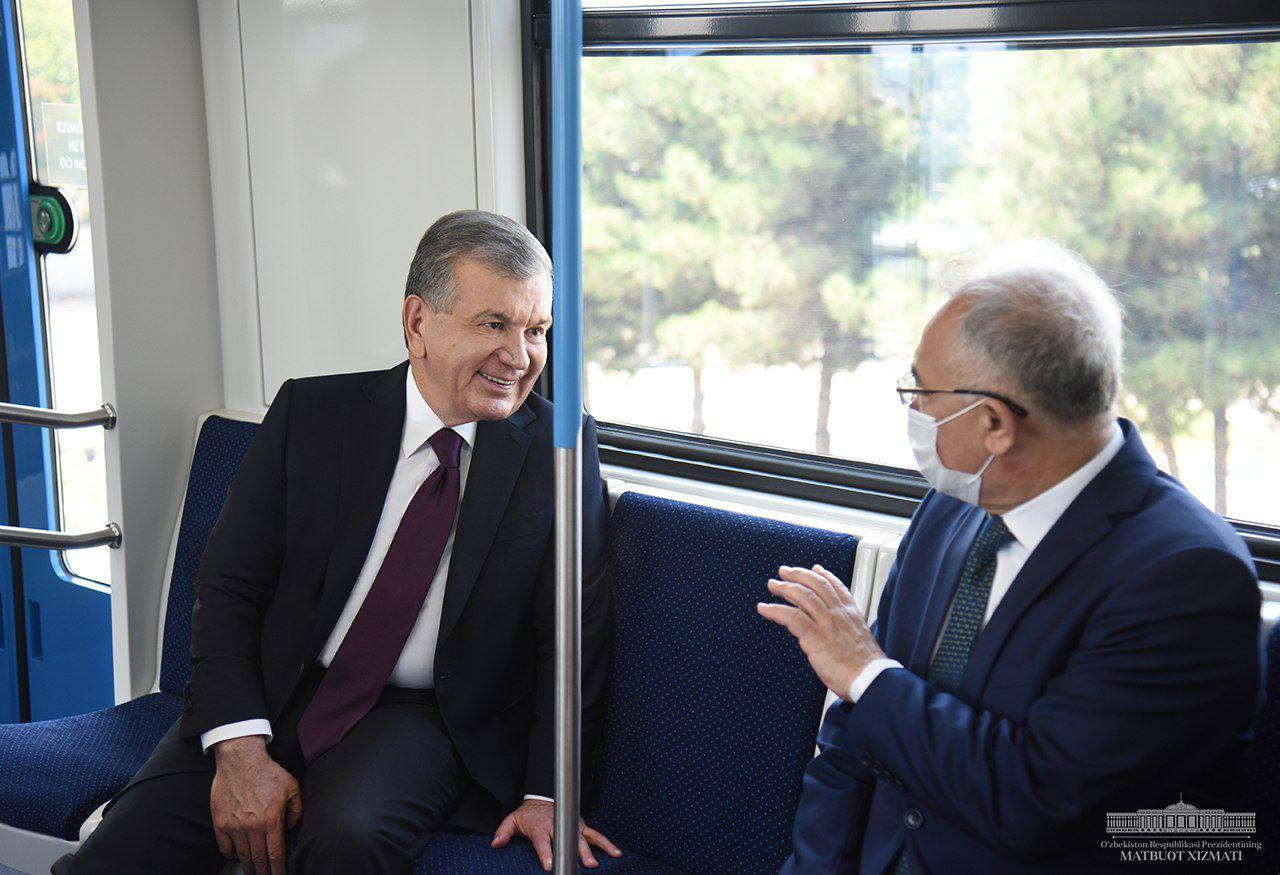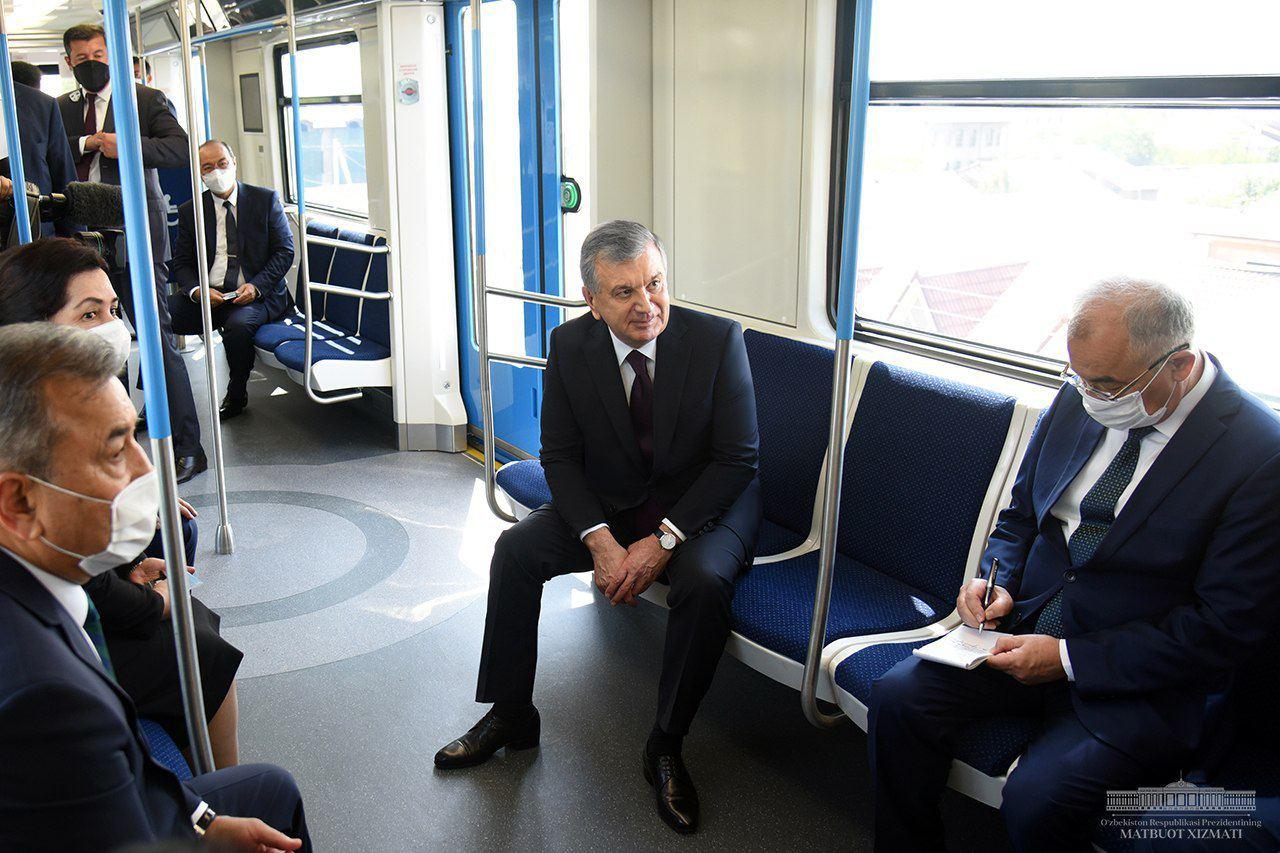 The length of the route from the "Dustlik-2" station to the "Kuylik" station is 11 kilometers, 7 stations have been built. One may reach in 19 minutes from the first stop to the last. This distance is served by 4 trains, each consisting of 4 wagons. This route has a capacity of serving 46,000 passengers per day.
The stations are built on the basis of national colors, in a unique design. They are equipped with modern technologies for the convenience of passengers, turnstiles that allow electronic payment of fares and escalators. 225 new jobs have been created.
A presentation on the construction of the next stages was held at the "Kuylik" station.
The total cost of the elevated ring subway project is more than $422 million and it is planned to be implemented in five stages. In the second stage, the "Olmazor" station of the Tashkent metro will be connected with the Kuylik market. The third section will be "Beruniy", and then the section till the "Bodomzor" station will be built. In the final stage, the ring metro line will be connected to the "Dustlik" station again. The total length of these roads will be about 55 kilometers, with 35 stations, the report reads.