On September 4, the first Friday prayers will be performed in mosques of Uzbekistan since the start of the pandemic.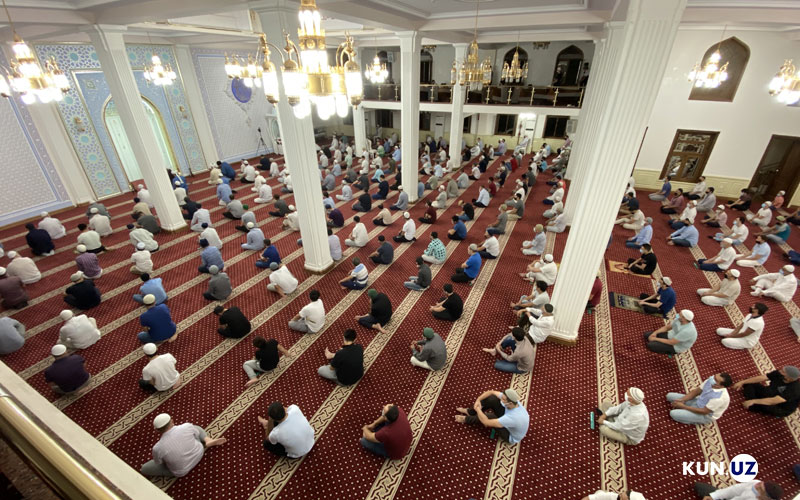 Following the first case of coronavirus infection in Uzbekistan on 15 March, Mufti Usmonkhon Alimov issued a statement on March 16 and announced that public prayers would be suspended until the epidemiological situation in the country stabilizes.
On June 8, the country's first strict quarantine was relaxed and only mosques in areas classified as "green" (free from coronavirus) were allowed to open, public prayers were performed for the first time maintaining the social distance.
The second strict quarantine in the country began on July 10, restrictions were eased in mid-August, and mosques reopened on August 17. However, permission to perform Friday prayers was postponed due to the risk of coronavirus.
Shortly afterwards, on September 1, the Special Republican Commission announced that Friday prayers could now be performed in mosques.
Thus, by the 25th week of quarantine, on September 4, Muslims in Uzbekistan will once again have the opportunity to perform Friday prayers in mosques.
The quarantine rules, which have been in place in mosques since August 17, also apply to Friday prayers. In particular:
ensuring social distance between visitors;
wearing medical masks by employees of religious organizations and visitors;
ensuring strict observance of sanitary-hygienic requirements, regular disinfection of premises, equipping their entrances and exits with pyrometers, antiseptics and disinfectant "beds";
cleaning the rooms and its equipment with disinfectants after each religious prayer;
installing decontamination equipment (ultraviolet lamps, etc.) in buildings and rooms, as well as in the air circulation system.
preventing the entry of visitors with a body temperature of 37 C or higher or who have symptoms of the infection;
preventing the mass gathering of people at the entrances and exits of religious organizations.