Today, September 5, at the AIMC press session, information was provided on the organization of the cotton harvest season.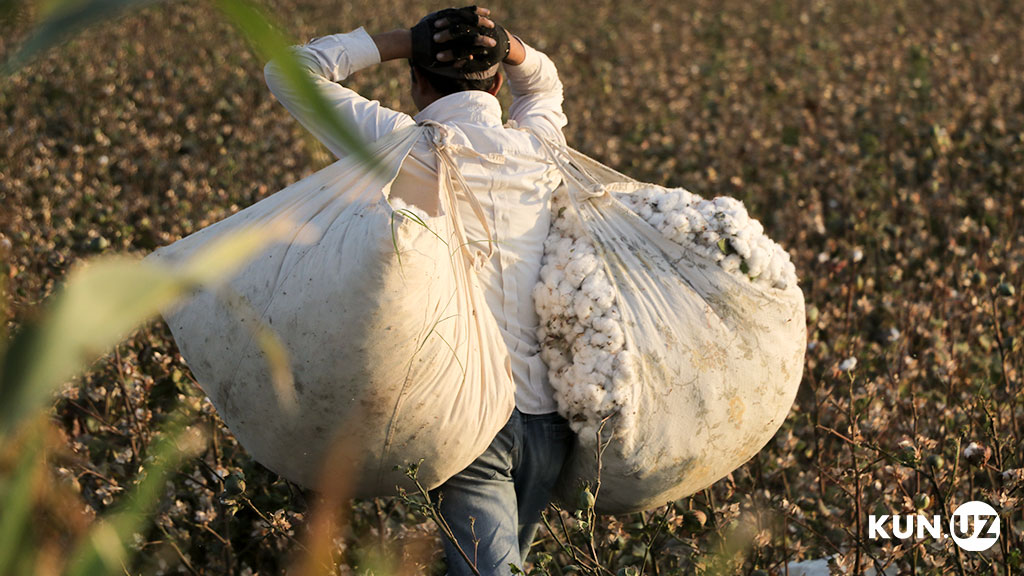 At the meeting, Deputy Minister of Employment and Labor Relations Bakhodir Umrzakov said that soldiers will not be involved in this year's harvest. A separate order has been issued in this regard. Schools and medical facilities are also excluded from cotton harvest.
According to Bakhtiyor Makhmadaliyev, deputy chairman of the Federation of Trade Unions, this year cotton pickers will be attracted to work on the basis of an employment contract.
"Individual contracts will be signed for cotton pickers in their mahallas, and squad contracts will be signed for cotton pickers in remote areas," he said.
The Deputy Chairman of the Federation also spoke about the cases in which forced labor is recorded.
"It's not considered forced labor if healthcare workers or teachers go out after work just to earn extra money. In general, employees, regardless of the organization,
who wish to pick cotton at their own discretion, are not considered as the victims of forced labor," Kun.uz correspondent quotes Bakhtiyor Makhmadaliyev as saying.