Increase in tourist flow from Russia to Uzbekistan is unlikely until spring - ATOR
Uzbekistan is lifting restrictions on international tourism from October 1.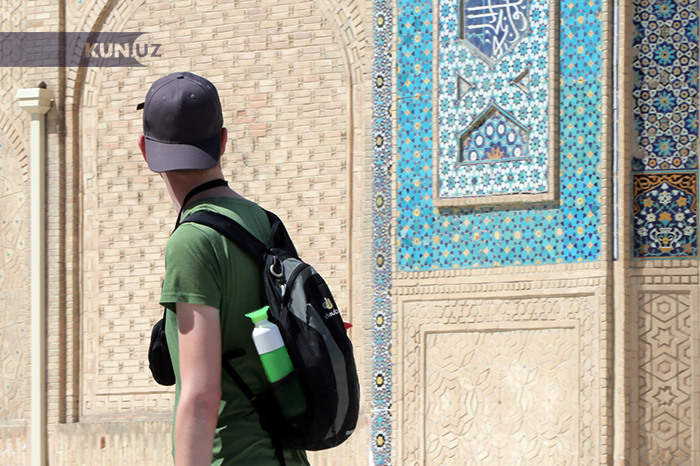 The Association of Tour Operators of Russia reminded that according to the decision of the Special Republican Commission, passengers arriving from countries classified as "red" zones (with a bad epidemiological situation), in particular from Russia, must present a PCR test certificate with a negative result for coronavirus valid for not more than 72 hours, and go on home self-isolation for two weeks.
If a passenger arriving in Uzbekistan has not passed the test or has symptoms of coronavirus, he takes the test at the checkpoint at his own expense. If the result is negative, he is sent to a hotel or house for a 14-day quarantine. If the results are positive, the passenger will undergo treatment in a quarantine center in Uzbekistan at his own expense or return to the country of arrival.
For organized tours, the terms of entry are more favorable. Uzbek tour operators are allowed to receive tourist groups of between 5 and 15 people. In this case, tourists from any country, including Russia, are exempted from the mandatory 14-day quarantine. The main requirements for group travelers are a negative result for a PCR test and health insurance.
According to information from the Russian Federal Security Service, Russians made 226,345 trips to Uzbekistan in 2019 (+28 percent increase compared to 2018).
There is currently a little demand for tours to Uzbekistan in the Russian market
According to Russian tour operators, such privileges for organized tours are not yet in demand in the Russian market. First, direct flights between countries have not yet been fully resumed. Secondly, there are hardly any tourist companies ready to organize group tours to Uzbekistan with further transfers to Kazakhstan, Belarus or Kyrgyzstan.
According to the Director-General of the "Dolphin" travel agency, Sergey Romashkin, even if direct flights to Uzbekistan resume, a large flow of tourists should not be expected.
"Uzbekistan is a fairly expensive and seasonal direction, interesting mainly to experienced travelers. Most Russians have already spent money on a summer vacation. Besides, an ordinary domestic tourist does not have a reason for visiting Uzbekistan," he says.
The expert also points out that the autumn season in Uzbekistan lasts from September to October. Therefore, if air travels between Russia and Uzbekistan restart, for example, from October, tour operators will be able to arrange only a few flights.
"Currently, it is unlikely that there will be any companies ready for this. In this season, the market has actually been left without tours to the nearby countries," Romashkin concluded.
The revival is expected for the spring of 2021
According to market participants, Russian tourists will not visit Uzbekistan because they fear coronavirus and are unsure of local medicine.
"It is practically impossible to imagine a tourist who, for the sake of a trip to Uzbekistan, is ready to take two coronavirus tests, before the trip and upon returning from it and fly to this country with transfers, under current conditions. With the improvement of the epidemiological situation and the resumption of direct flights, we expect the return of Uzbekistan to the Russian tourist market in the spring of 2021," said one of the tour operator companies.