The newly appointed Ambassador Extraordinary and Plenipotentiary of Uzbekistan to Austria, Abat Fayzullayev, has presented his credentials to the President of the country, Alexander van der Bellen, in Vienna on September 30.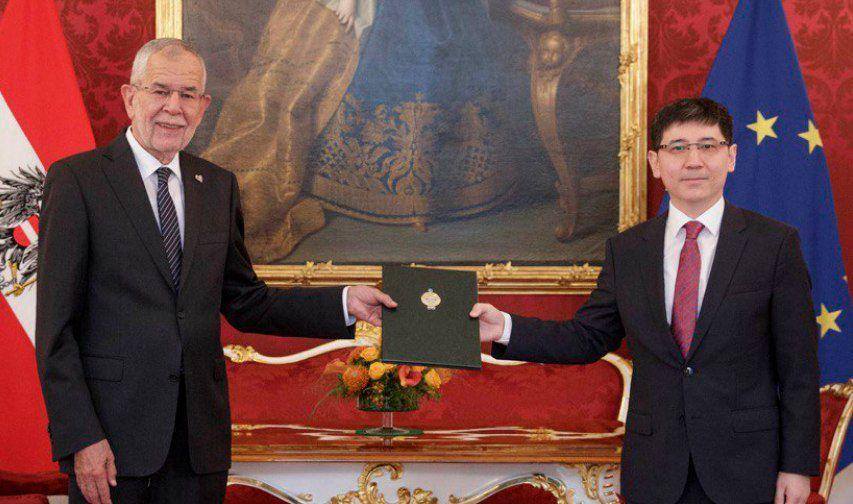 According to the press service of the Foreign Ministry, the honor guard served at the ceremony that took place in Hofburg palace and the national anthems were played.
On the Austrian side, the Foreign Policy and Military Advisers of the President of Austria, the Secretary-General of the Ministry of Foreign Affairs and other officials participated in the event.
"During the discussion, the President of Austria noted that he is well aware of the dynamic changes and wide-ranging reforms taking place in Uzbekistan under the leadership of President Shavkat Mirziyoyev. He praised the positive dynamics in Uzbek-Austrian relations and paid special attention to the need for further improvement of bilateral cooperation in the trade, investment and cultural-humanitarian spheres," the report of the MFA reads.
It should be reminded that Abat Fayzullayev handed over the copies of his credentials to the Austrian Ministry of Foreign Affairs on August 19. According to the diplomatic protocol, from the moment he presented the original form of credentials to the Austrian President, Fayzullayev is considered to have assumed full responsibility as an Ambassador.