Nearly 600 civilians, 200 police officers injured in Bishkek protests
190 policemen were injured in clashes with protesters in Bishkek, 6 of them are in serious condition.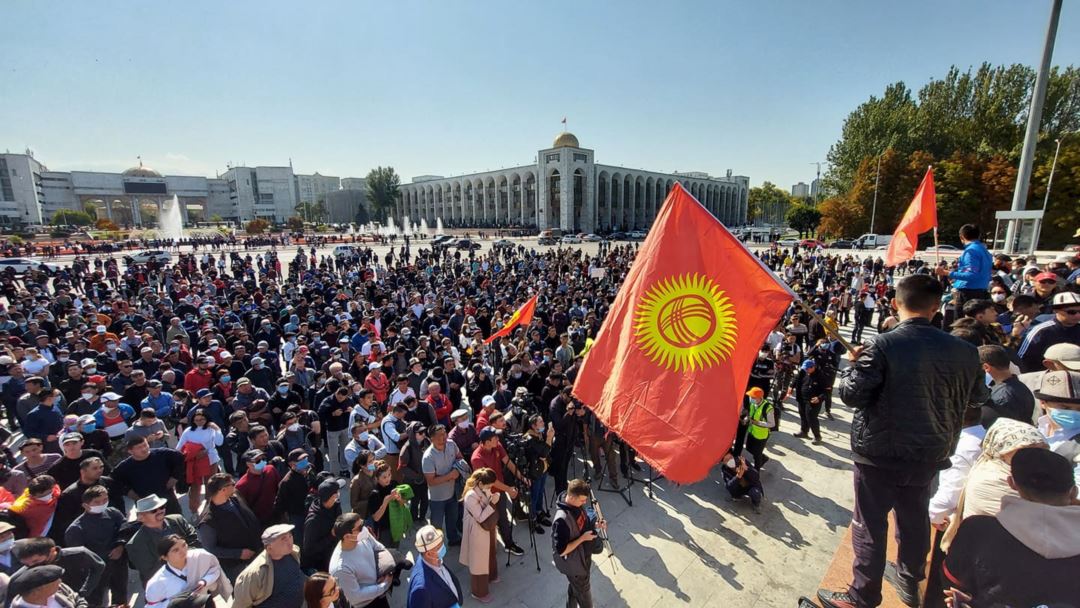 Four special vehicles were burned down, six were damaged, AKIpress reports with reference to the Main Directorate of Internal Affairs of Bishkek.
5 police officers of the Oktyabrsky district police department are in hospital, 20 others received various injuries.
3 private cars of Pervomayskiy police officers were burned down and 1 special car was damaged.
The police station on Ala-Too Square was completely burned downed.
15 employees of the Leninsky police department received various injuries and 1 private car of an employee was burned.
On October 5 evening, hundreds of protesters gathered at the Central Square in Bishkek to protest against the results of parliamentary elections. Clashes occurred between police and protesters. Protesters were dispersed by police using tear gas, stun grenades and water cannons. Some 590 were reported injured and 1 civilian reported dead as of 8.00 a.m. October 6, according to the Kyrgyz Ministry of Health.
By the night, a group of unknown people took over the White House. Jailed politicians, including ex-President Almazbek Atambayev and ex-Prime Minister Sapar Isakov, were freed.