President of Uzbekistan puts forward several initiatives to fight COVID-19
On October 30, President of Uzbekistan Shavkat Mirziyoyev took part in the Second International Forum for Northern Economic Cooperation, which was held in the city of Seoul in a videoconference format.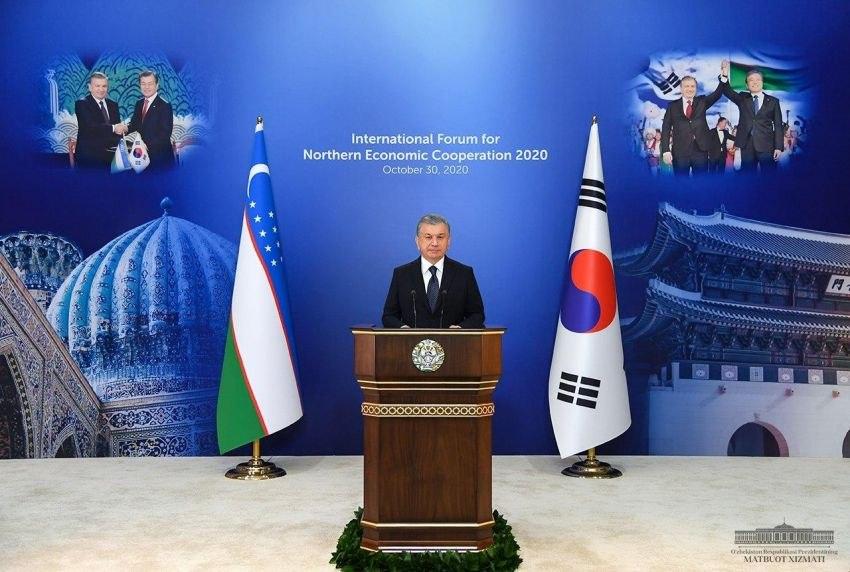 Addressing the participants of the meeting, Shavkat Mirziyoyev stressed the need for close coordination and broad international cooperation among the states of the region to overcome the spread of coronavirus.
Mirziyoyev proposed to continue joint efforts in the following areas:
- development of effective vaccines and serums, systems for rapid and accurate diagnosis of diseases on the basis of a pharmaceutical cluster being set up in cooperation with Korean companies;
- establishment of cutting-edge laboratories and modernization of sanitary control points at our borders;
- training of epidemiologist and virologist doctors with the participation of leading higher education institutions of the Republic of Korea;
- creation of enterprises for the disposal of medical waste;
- introduction of an integrated system for monitoring and early warning in the epidemiological situation in the region.