On November 10, the President of Uzbekistan participated in a videoconference meeting of the SCO Council of Heads of States.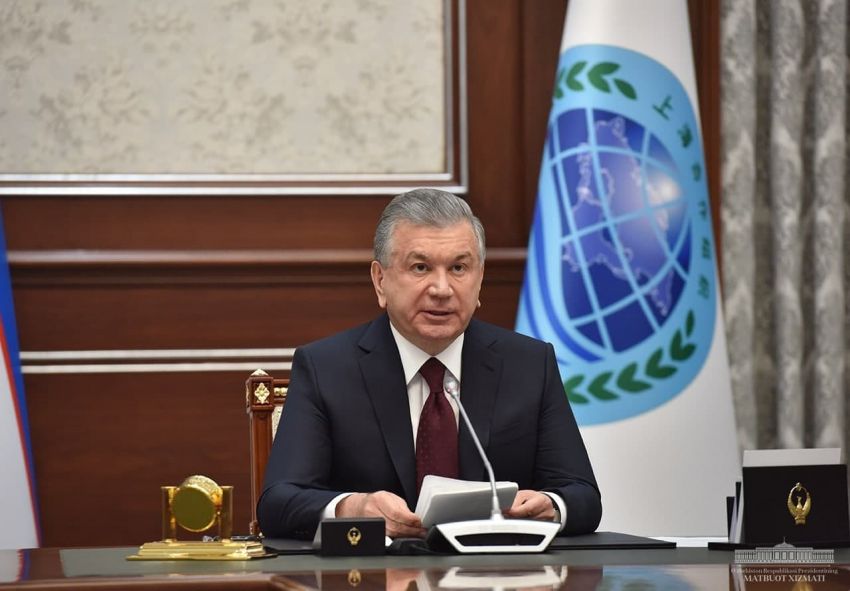 In his statement, Mirziyoyev spoke about the conflict in Nagorno-Karabakh.
"We welcome the peace deal on the ceasefire and ending all military actions in Nagorno-Karabakh. It was reached with the active assistance of the Russian Federation," he said.
The President expressed the hope that peace and stability in the region would be restored as soon as possible.
"Unfortunately, the military and political situation in certain regions of the world is worsening, and conflicts on inter-ethnic and inter-religious roots are intensifying. These global challenges and threats can be overcome only by preserving our traditions of good-neighborliness, equality, trust and consideration of each other's interests," Mirziyoyev said.
The head of state stressed that "today it is important more than ever to strengthen "Shanghai spirit" - this unique experience of multilateral cooperation, which is our common heritage. It expresses our desire for joint development, respect for diversity of cultures."
It was previously reported that the Prime Minister of Armenia, Nikol Pashinyan, had signed a joint statement with the Presidents of Azerbaijan and Russia, Ilham Aliyev and Vladimir Putin, on ending hostilities in Nagorno-Karabakh.
The parties agreed on the termination of the war in Nagorno-Karabakh from 00.00 on November 10. Troops of both Armenia and Azerbaijan stop at the positions taken, and they exchange prisoners of war and the bodies of those killed. All transport hubs in the region are unlocked.