On November 26, 2020, the Foreign Affairs Minister of Uzbekistan Abdulaziz Kamilov met with the President of Korea International Cooperation Agency (KOICA) Lee Mi-kyung, in Seoul.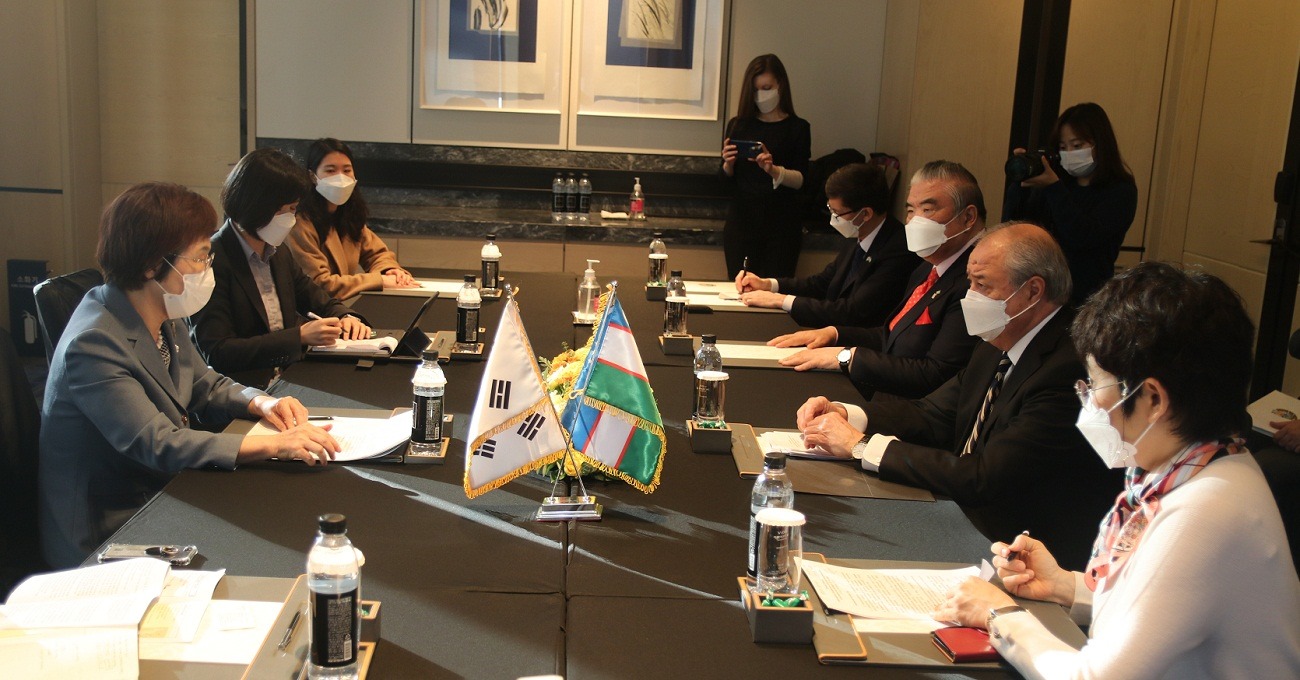 According to the press service of the foreign policy department, at the meeting, the parties discussed the current state of cooperation between Uzbekistan and KOICA and prospects for its further development.
It was noted that KOICA is one of the key international partners of Uzbekistan in the implementation of important programs in the socio-economic sphere. In 1995-2019, the country implemented projects worth about $125 million in education, healthcare, energy, agriculture and water management, transport, information technologies and others. Within the framework of these projects, more than 70 experts and 500 KOICA volunteers carried out their activities in Uzbekistan, and more than 2 thousand representatives of ministries and agencies of Uzbekistan were trained in the Republic of Korea.
The sides also exchanged views on key joint projects within the framework of the signed Cooperation Program for 2020-2022, enhancing collaboration in education and personnel training.