At the Uzbekistan Football Championships, players and fans beat up the referees.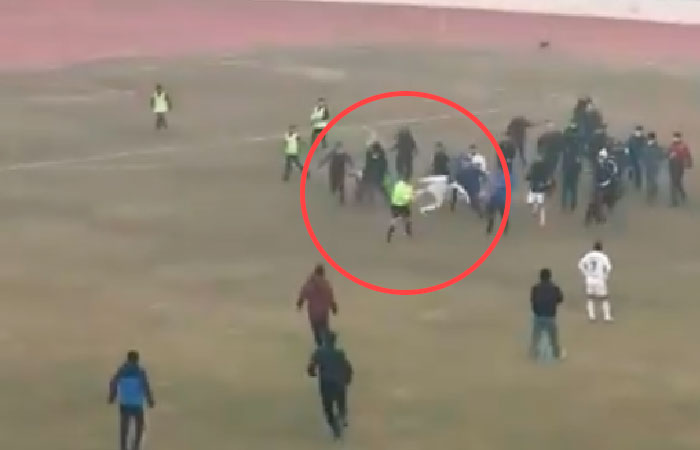 During the match between two teams from the Fergana region – "Turon" from Yaypan and "Neftchi" from Fergana (1:0), the fans came on the field and started a mass brawl.
The guests won the Pro-League match, securing a place in the Super League. The club went to the top league of the championship for the first time in its history. The hosting team's players could not accept the defeat – in the videos circulated on social networks, one of the players from "Neftchi" can be seen acrobatically kicking the chief referee Shavkat Nasibullayev. In addition, club staff and fans who came on the field also attacked the referees. Reportedly, one of the wing referees has suffered a head injury.
According to Kun.uz correspondent, the incident took place in the presence of the regional khokim Khayrulla Bozorov and other officials of the region, as well as the PFL leadership.