"False reports about people kidnapping children throughout the country are being widely discussed on social networks," the press service of the Interior Ministry reported.
"This information is far from reality. There are no grounds for reports that criminal groups interested in minors have emerged in the country," the report says.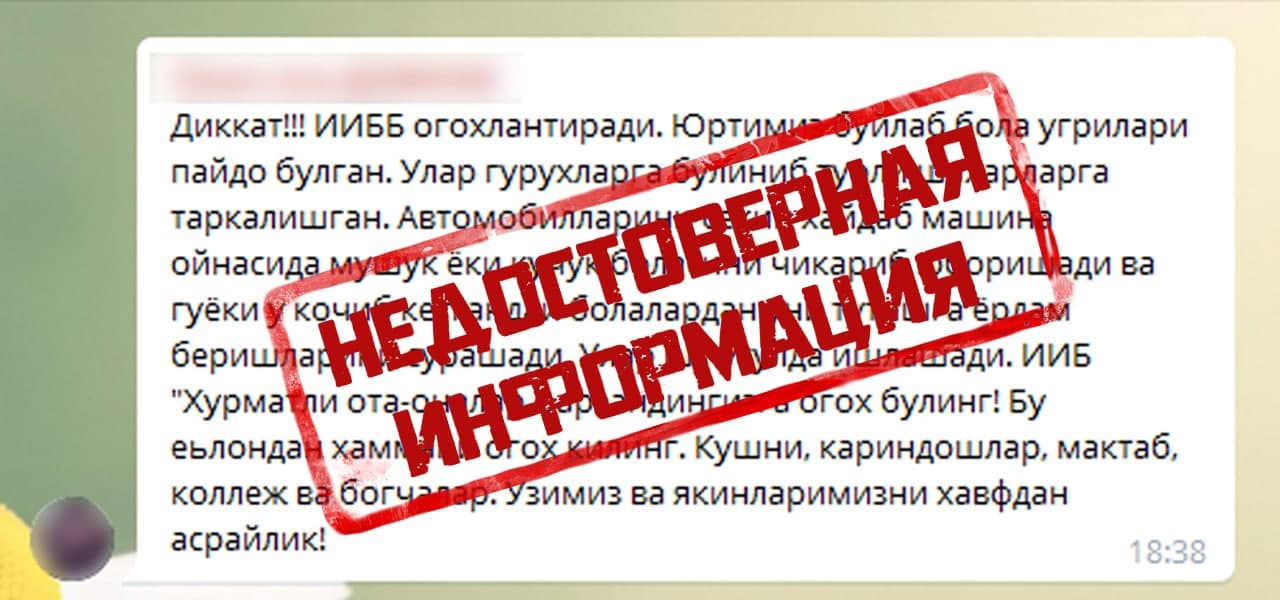 The Ministry of Internal Affairs is taking steps to identify the persons who disseminate this information.
The department asks not to share unfounded information and avoid becoming a source of panic and rumors.