On December 14, within the framework of Uzbek government delegation's visit to Japan, Deputy Prime Minister – Minister of Investments and Foreign Trade Sardor Umurzakov met with the Finance Minister of Japan Tarō Asō, during which topical issues of political, trade-economic cooperation between the two countries were discussed.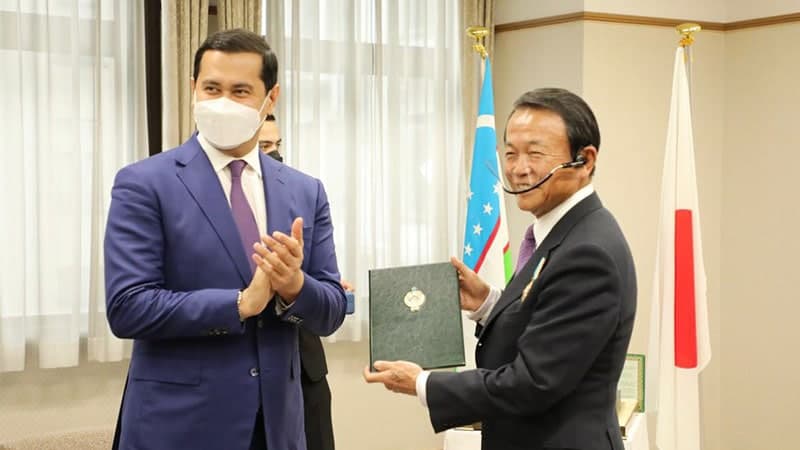 In the course of the dialogue, the parties voiced their commitment to implement the bilateral agreements reached during the high-level visit to Japan in December 2019, which gave a powerful impetus to the development of strategic cooperation between the two states. The sides also considered the current results of joint work in this direction, the MIFT press service reported.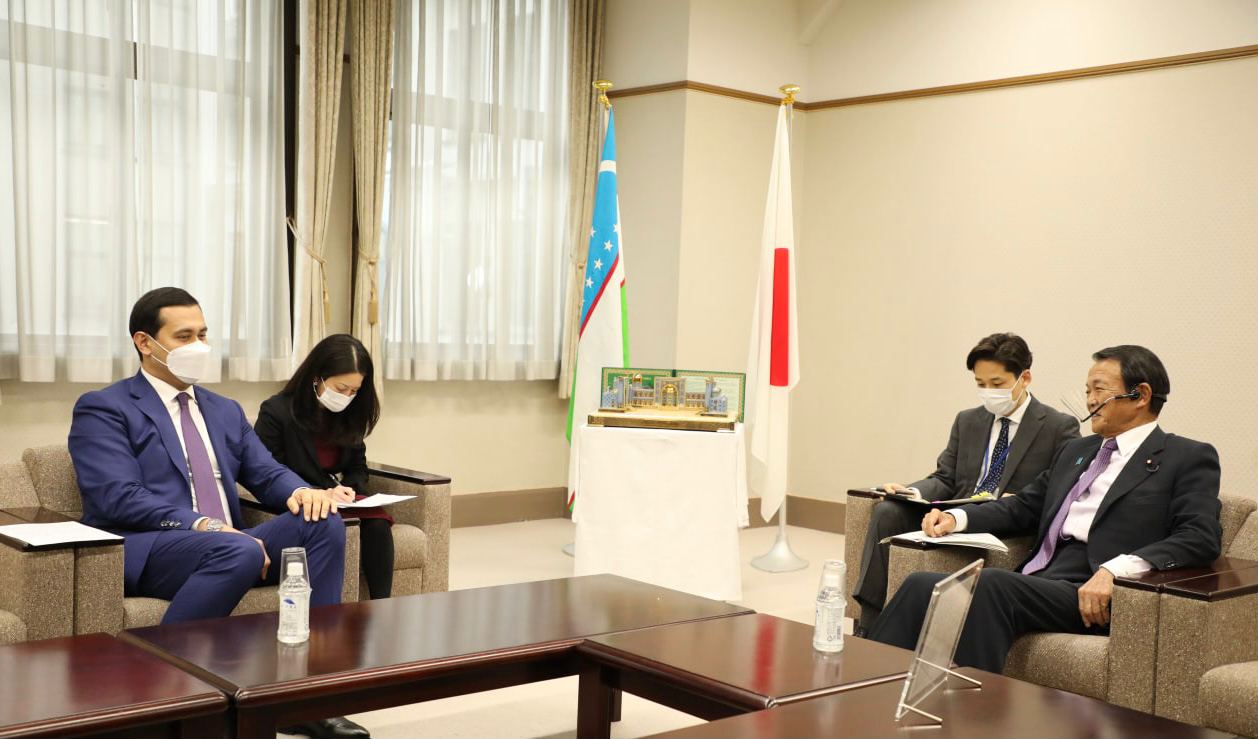 As an example of successful cooperation, the project "Development of the value added chain in the horticultural sector", implemented with the assistance of funds from the Japan International Cooperation Agency, was noted. The implementation of the first phase of this project made it possible to provide financial support for the implementation of 492 investment projects in the agro-industrial sector and create more than 11 thousand new jobs in rural areas of Uzbekistan. The parties agreed on a mechanism for further interaction to implement the next stages of this project.
Following the meeting, the ceremony of presenting the "Dustlik" Order to Deputy PM of Japan Tarō Asō took place. He was awarded in accordance with the decree of the President of Uzbekistan for his invaluable contribution to the development of bilateral relations between Uzbekistan and Japan.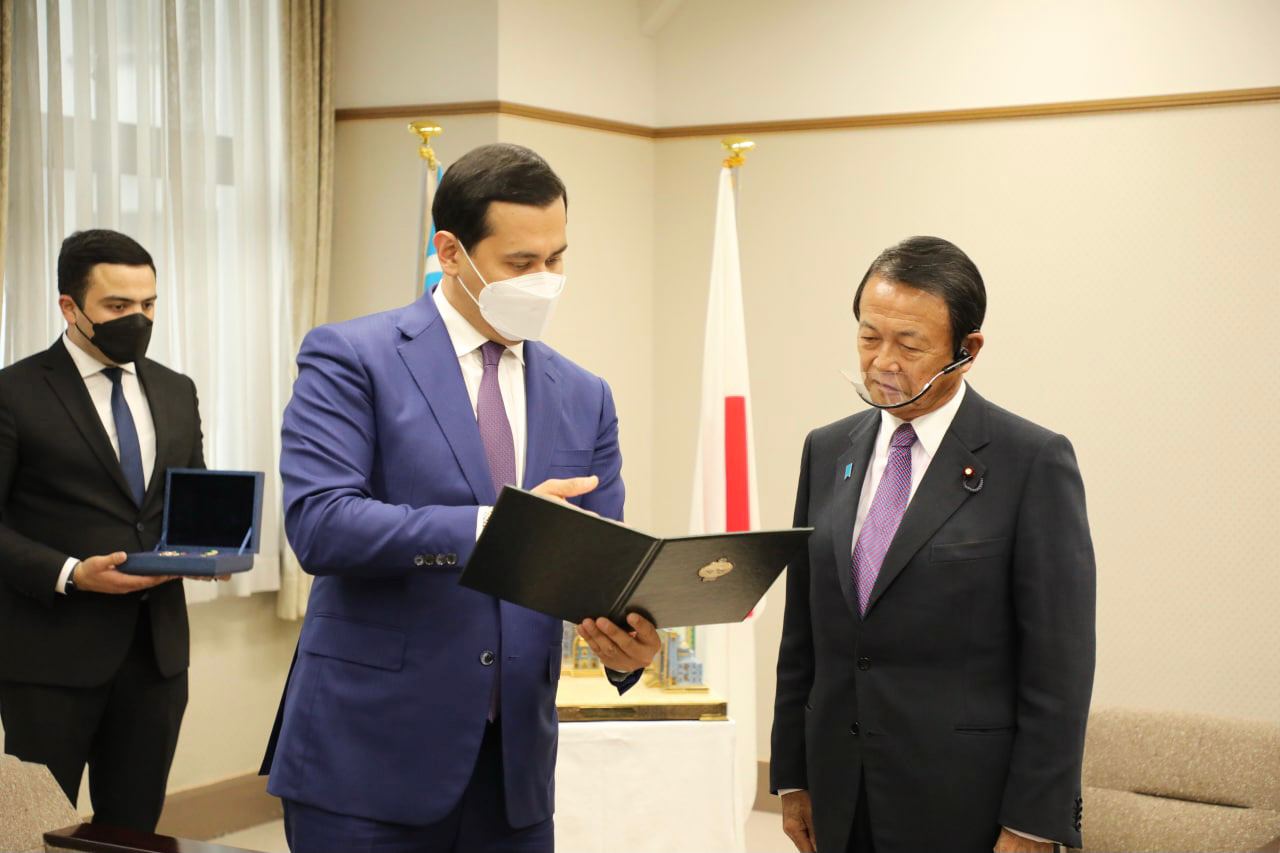 Tarō Asō expressed his sincere gratitude to President Shavkat Mirziyoyev and noted his commitment to further deepening partnership relations between the two countries.