Interior Ministry has reported that a passenger bus had overturned in Samarkand.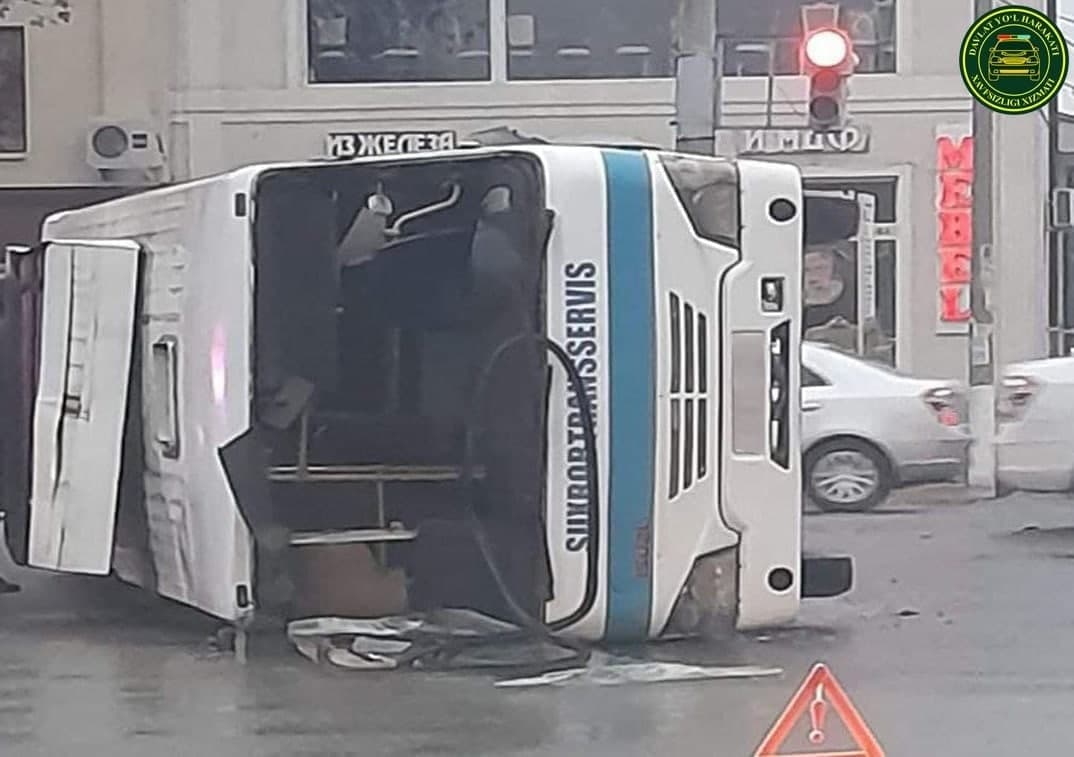 According to the press service of the Ministry of Internal Affairs, at 05:30 on December 26, a bus and a Niva car caused an accident at the intersection of streets Gagarin and Fitrat in Samarkand.
As a result of the collision, a passenger bus overturned. Its driver was taken to the hospital for emergency medical treatment.
It was also reported that there were no passengers in the bus at the time of the accident.
Police is currently investigating the causes of the incident.