On December 27, at about 17:00, an Isuzu truck collided with a passenger bus of the same brand on the M37 highway in the Akdarya district of the Samarkand region.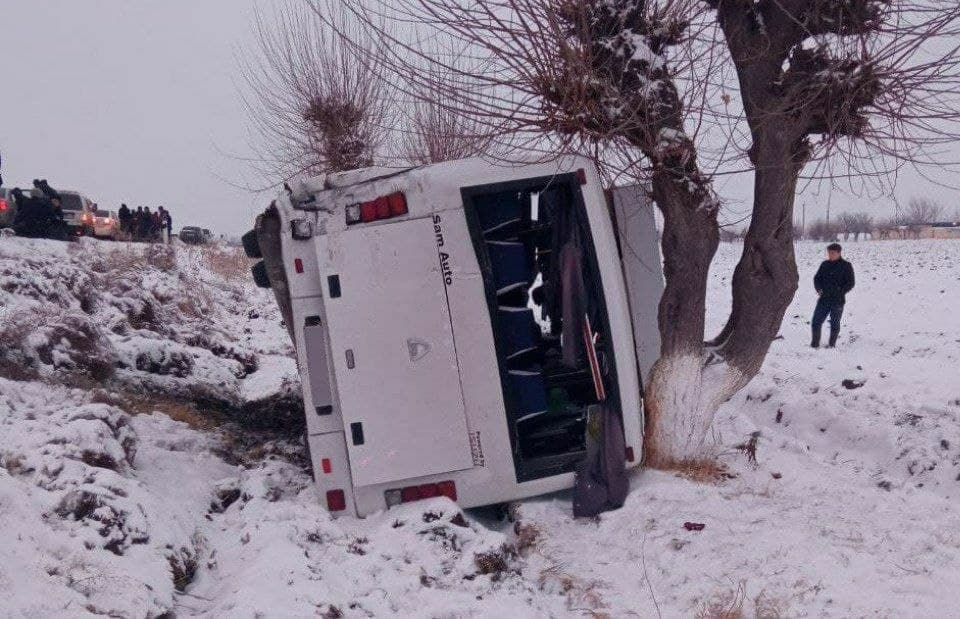 As the press service of the State Traffic Safety Inspectorate of the Interior Ministry reported, as a result of the accident, the bus heading from Samarkand to Kattakurgan drove off the road and overturned.
According to reports, one of the passengers of the bus was hospitalized for medical assistance.
The Traffic Safety Department of the Akdarya district is carrying out investigations to establish the causes of the incident.