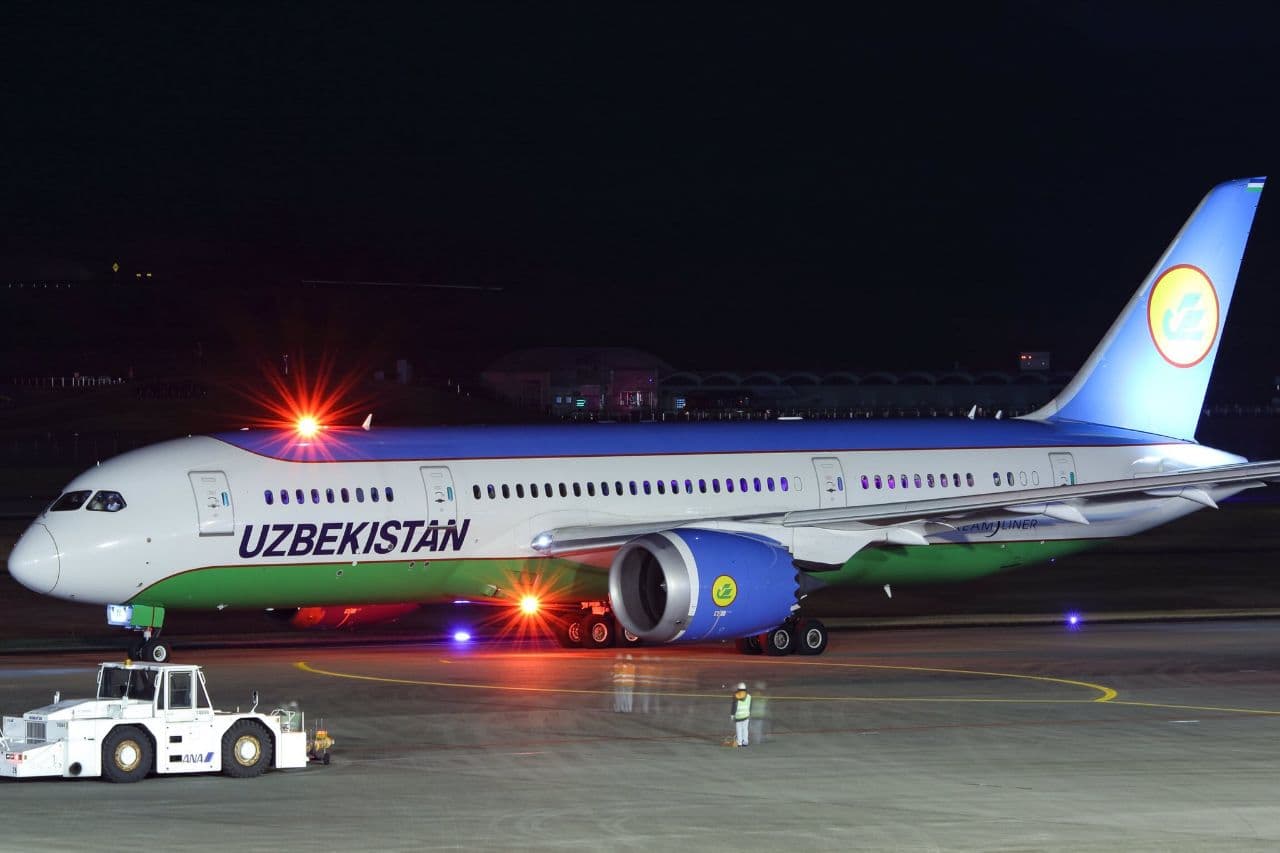 Uzbekistan Airways is expected to buy another Boeing 787-8 Dreamliner in March this year, follows from the Investment Program for 2021-2023 approved on December 28 by President Shavkat Mirziyoyev.
A total of $141.7 million is planned to be spent on the purchase of the aircraft, of which $107.1 million will be financed by the China Development Bank.
The airline began commercial operation of the Boeing 787 Dreamliner in September 2016, becoming its first customer in Central Asia. Uzbekistan Airways has five such aircraft.
It was previously reported that Uzbekistan Airways received a new Airbus A320 Neo on December 31. The 150-seat aircraft is the 12th Airbus purchased by Uzbekistan Airways. The company received its first two Airbus A320 Neo aircraft in 2019.