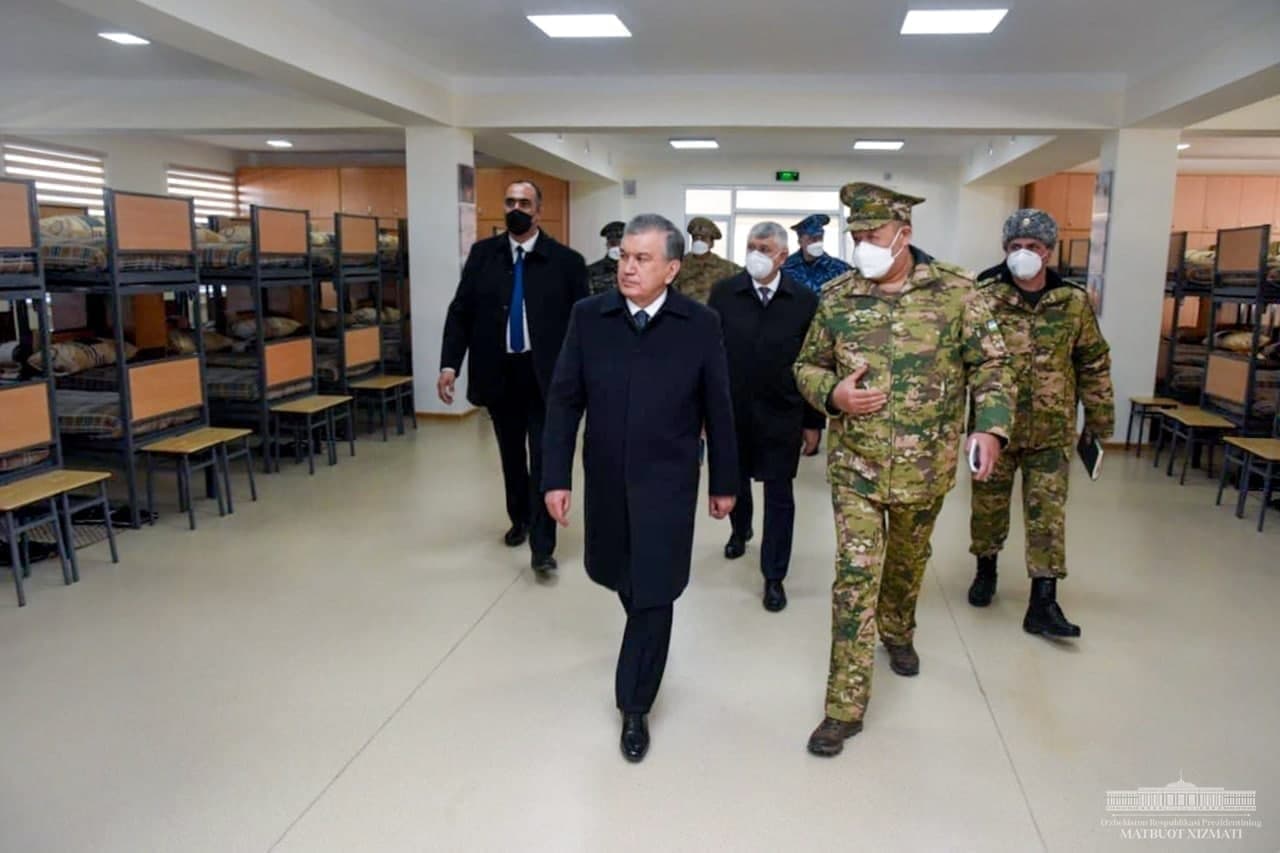 President Shavkat Mirziyoyev arrived in the Jizzakh region on January 11. The first item on the agenda of his working trip was a visit to the artillery brigade of the Central Military District, the presidential press service reports.
Shavkat Mirziyoyev reviewed large-scale construction and repair works carried out in the military unit.
"Our main goal is the unity of the people and the army. The doors of the military units must be open to the people. Everyone should feel the light, the spirituality of the national army. We need to attract young people here, acquaint them with military affairs. This will help to educate them in the spirit of patriotism, enrich their knowledge about the history and power of our country," the President said.
The training campus is equipped with the most advanced equipment to enhance skills in an environment close to combat conditions.
Mirziyoyev observed the soldiers' training sessions. He stressed the importance of the proper development of military knowledge and skills from school age and the strengthening the relationship between military schools and military districts.
Officials were instructed to take combat training to a new level, taking into account the challenges in the world and mastering the most advanced information technologies.
The President also visited the medical clinic that provides qualified assistance to military personnel and their families. He noted the possibility of using the equipment of the health center and its human resources to provide medical examinations to the inhabitants of the nearby Almachi village and to promote the health of the population. He also instructed to organize two 500-bed mobile hospitals for the Ministry of Defense reserve.