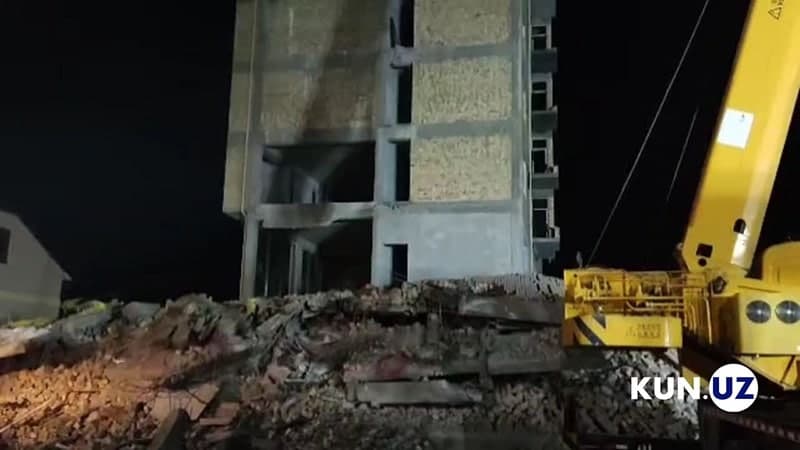 A criminal case has been filed against officials of the territorial control inspection in the construction industry of the Jizzakh region, press secretary of the Prosecutor General's Office Hayot Shamsutdinov said.
On January 10 this year, a newly constructed multi-storey building collapsed in Jizzakh. Responsible officials have issued a statement regarding the case.
"According to the results of the investigation, a criminal case has been filed against officials of the Jizzakh Regional Construction Inspectorate under Article 207 of the Criminal Code (professional negligence). An investigation is underway," the statement reads.
On January 10, at 17:10, one of the newly built apartment buildings, located on the Mustaqillik Street, Zilol mahalla in Jizzakh, suddenly collapsed without any natural disaster. No casualties were reported.
In accordance with a relevant decree of the Cabinet of Ministers, a government commission has been formed to study the issue. It is headed by First Deputy Prime Minister Achilboy Ramatov.
The commission is tasked with reviewing the causes of the incident, the circumstances that led to it, the project and the contractor's compliance with urban planning norms and regulations during the construction of the house, as well as the current regulations to prevent such cases.