ACWA Power will build three clean energy stations in Uzbekistan. The cost of investment projects is $2.5 billion. The total capacity of the three stations will be 2,500 MW.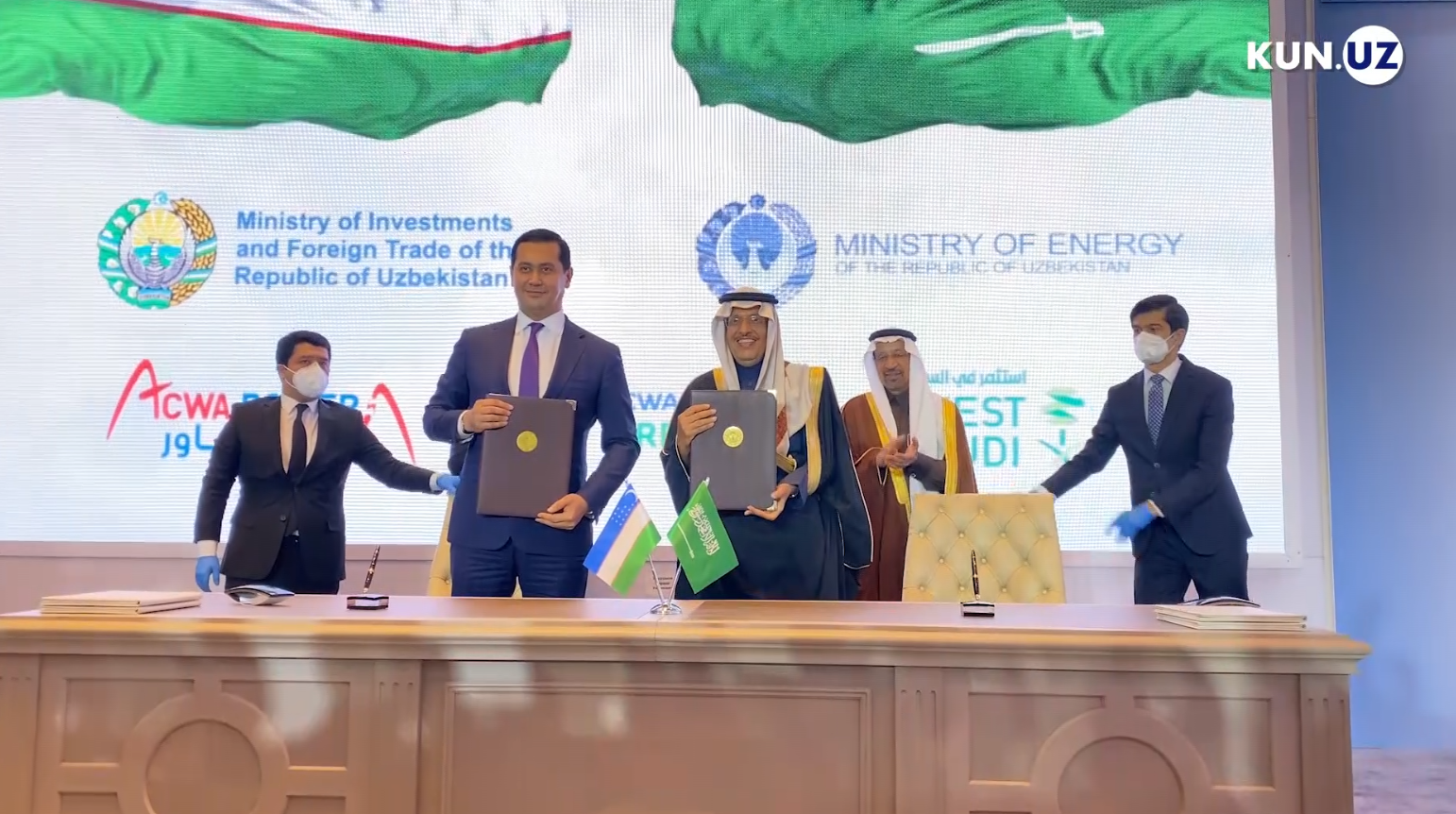 On Sunday, January 24, at the Hilton Hotel in Tashkent, several agreements were signed between the Republic of Uzbekistan and the Kingdom of Saudi Arabia, and the planned projects were officially launched.
Thanks to the cooperation between the Ministry of Energy, the Ministry of Investments and Foreign Trade and ACWA Power, it is planned to increase the production of clean energy in Uzbekistan to 2,500 MW under the agreements signed in March 2020.
In particular, the construction of a thermal power plant (TPP) with a capacity of 1,500 MW has begun in the city of Shirin, Syrdarya region.
At the same time, an investment agreement was signed on the establishment of two TPPs and wind farms in the Bukhara and Navoi regions.
Energy Minister Alisher Sultanov stressed the importance of these agreements.
"Increasing the production of clean energy in Uzbekistan over time will mean achieving many goals in the field of development and investment. Effective implementation of our plans will allow Uzbekistan to attract large investments and increase the energy status of our country," the Minister told reporters.